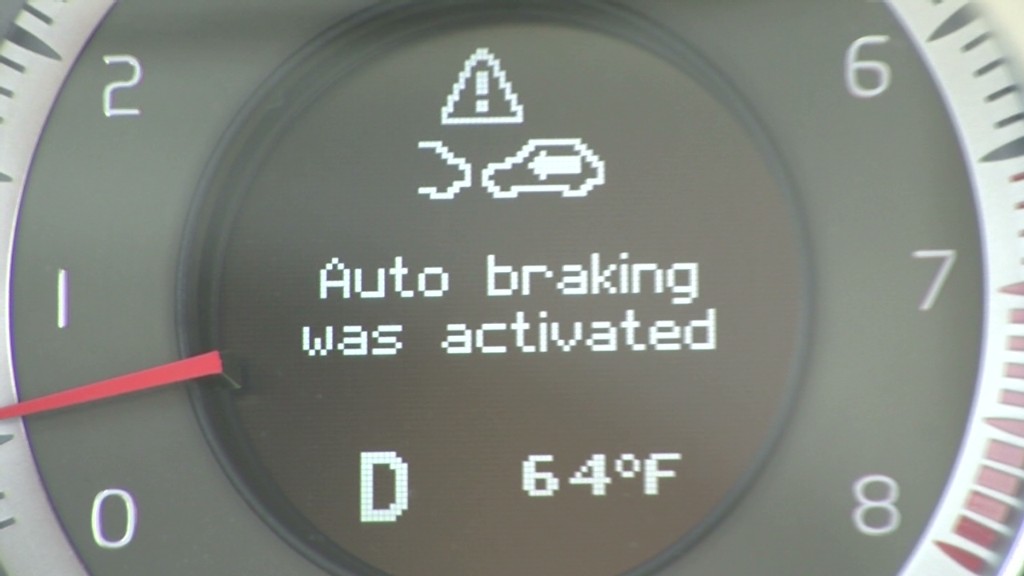 Sometimes a human driver is still the best option.
Just this week, federal safety regulators recommended that all cars be equipped with automatic braking systems that can stop cars when drivers don't see vehicles or other obstacles in front of them. The National Transportation Safety Board says this could save thousands of lives.
But now these safety systems are hitting the brakes when the cars shouldn't be stopped.
Acura is recalling about 19,500 of its 2014 and 2015 MDX SUVs and RLX sedans in the U.S. with automatic braking problems and 48,000 vehicles worldwide, including some other models. While Honda notified NHTSA of the problem in May, the agency posted details of the U.S. recall this week.
NHTSA is also investigating nine complaints of problems with the automatic braking systems in the 2014 Jeep Grand Cherokee, which has not been recalled.
The recalled Acuras can incorrectly determine there's a obstacle ahead when the car is traveling near a metal guard rail or fence. Spokesman Chris Martin said the problem is more likely to occur when the car is changing lanes. The company is not aware of any injuries or crashes in the United States related to the problem, but one crash was reported in Japan involving a different model with the same automatic braking system. The problem is being fixed with a software update, Martin said.
Related: Automatic braking shouldn't just be for the rich
Automatic braking systems use cameras and laser radar to slow or stop a car if there is a stopped vehicle or obstacle ahead of it. Automakers have been eager to sell such crash avoidance systems as a way to attract safety-minded drivers to higher-end models.
They're generally available on more expensive cars, such as Acura, Honda Motors' (HMC) luxury brand, and are often included in a package of options that can cost thousands of dollars. While automatic braking is standard on the RLX sedan, it is part of a $1,500 option package on the MDX SUV.
Automakers are also working on self-driving cars, which experts believe can reduce both traffic accidents and congestion. But the problems with automatic braking illustrate that technology has its own pitfalls.
"Whenever we do a new technology there is a learning curve," said Michelle Krebs, senior analyst with Autotrader. "The real world is a whole lot different than the lab and the test track. It's only when we get into the real world that we discover the problems."