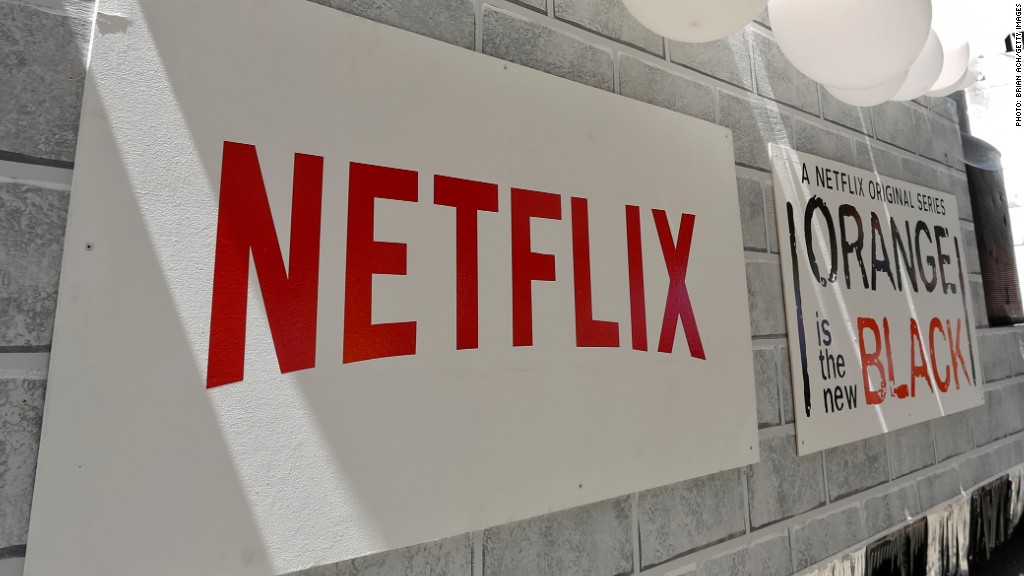 Maybe the only thing better than a new season of "Orange is the New Black" is a surprise early release of the new season.
Yes, season three of "Orange" is already online, slightly ahead of schedule.
Netflix (NFLX) surprised super-fans of the series by releasing the new batch of episodes around 9 p.m. Eastern time Thursday. The episodes were expected to come online at 3 a.m. Eastern on Friday.
"Season 3 is out on early release," Netflix's website proclaimed, as if the new season was an inmate at the women's prison where the show is set.
The announcement was made at #OrangeCon, an event for the show's fans in New York that featured appearances by cast members and panel discussions.
Various cast members encouraged their followers to start streaming a few hours early.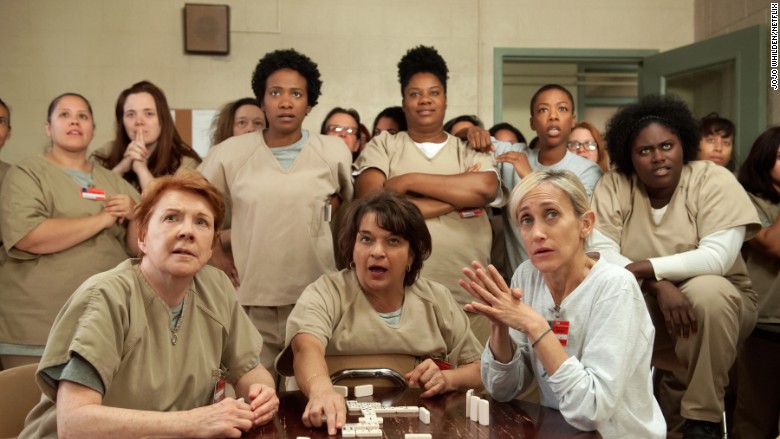 Related: Netflix acquires Brad Pitt's 'War Machine' for its biggest original movie yet
"The wait is over. Get some," tweeted Lolita Foster, who plays a corrections officer named Maxwell.
"It's true! Season 3 is available NOW! Go! Watch! Enjoy!" wrote Kate Mulgrew, who plays Red.
For Netflix, the surprise was a way to further spread the word and heighten anticipation about the new season.
And the stunt worked: "OITNB," the abbreviation for the show's title, was trending on Twitter (TWTR) within minutes.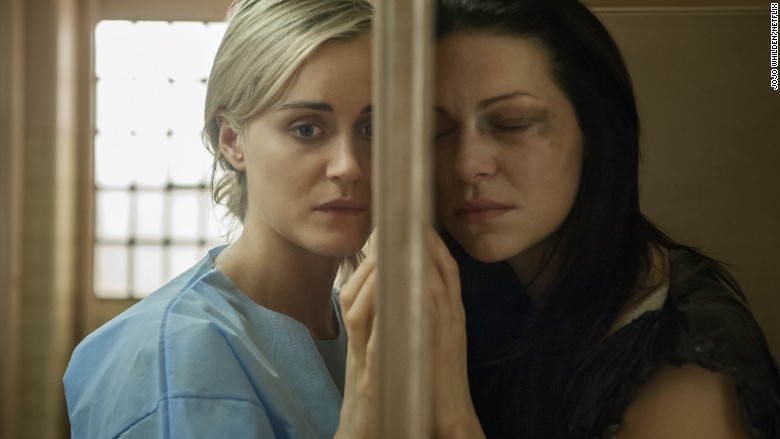 Fans by and large seemed thrilled: "Bawling my eyes out because OITNB is released early," one wrote.
"My mom heard the OITNB theme song from the living room and literally screamed," wrote another fan.
A Netflix spokeswoman declined to comment on the staging of the early release: "I'm just going to let people enjoy the experience."
"Orange" has become one of the streaming service's tentpole shows.
Netflix has already renewed the show for a fourth season. At the New York event, one of the panelists said filming will begin Monday.