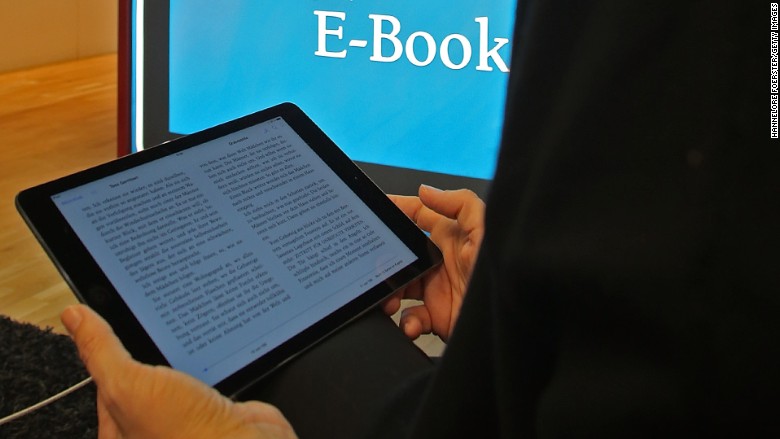 Amazon is in hot water in Europe again. This time it's being investigated for suspected anti-competitive behavior in the e-book industry.
Europe's competition watchdog said it is launching a formal investigation because it's concerned about Amazon's (AMZN) contracts with publishers.
Amazon inserts clauses that require the publishers to give it a heads up if they ever give another e-book company more favorable terms.
"The Commission has concerns that such clauses may make it more difficult for other e-book distributors to compete with Amazon," the European Commission said in a statement.
The investigation will review whether the clauses limit competition and give Amazon -- the largest distributor of e-books in Europe -- more market clout.
But Amazon -- which sells e-books on its Kindle devices -- said it doesn't think it's done anything out of line.
"Amazon is confident that our agreements with publishers are legal and in the best interests of readers," the company said in a statement. "We look forward to demonstrating this to the Commission as we cooperate fully during this process."
If the investigation finds wrongdoing, Amazon will have to alter its business practices. If it refuses to cooperate, it risks a fine that could be as large as 10% of global sales, which totaled $89 billion last year.
Related: Amazon agrees to pay more tax in Europe
Amazon has also faced criticism in Europe for funneling its sales through Luxemburg to take advantage of low tax rates.
But the online retailer gave in to the pressure last month and started paying taxes in several countries across Europe.
Amazon is now recording retail sales made to customers in the U.K., Germany, Spain, and Italy through branches established in these countries.