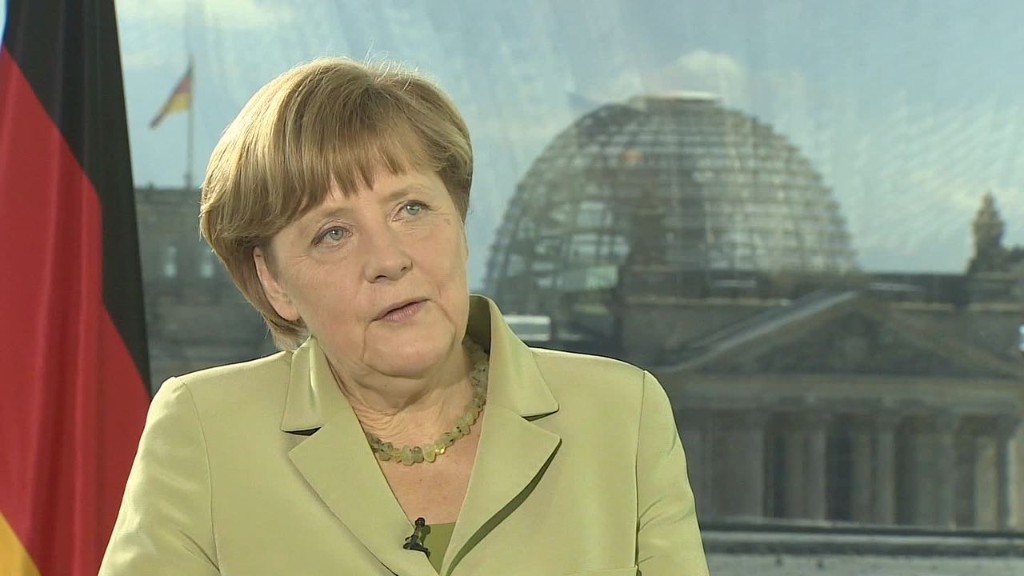 Remember the ice bucket challenge? That's what Europe feels like right now.
The IMF has halted Greek debt negotiations in Brussels, spoiling hopes for a deal that sent European markets soaring on Thursday.
The team cited "lack of progress" and "major differences" as the reasons. "The ball is very much in Greece's court," IMF spokesman Gerry Rice said. He said the negotiating team was no longer in Brussels, but remained "fully engaged."
In IMF speak, that means the negotiations reached "take it or leave it point" for Greece.
Despite the setback, the Greeks insist a deal could be done. "The Greek delegation is ready, as agreed, to intensify the efforts in order to reach an agreement soon, even within the next hours," the government spokesman said in a statement.
The surprise announcement came amid optimism, fueled by earlier rumors about potential progress, as well as positive remarks from European leaders after a high-level meeting on Wednesday evening.
Greek banks were soaring on Thursday, with Piraeus (BPIRY) up 19.4%, Eurobank (EGFEY) up 18.7%, and Alpha Bank (ALBKF) gaining 16.1%. The benchmark Greek stock index was up 8.2% on Thursday. The markets were closed at the time of the announcement.
Related: These investors are getting killed in Greece
Greece is running out of cash fast. It is cut off from international bond markets and urgently needs the last tranche of its 240 billion euro ($262 billion) bailout so it can pay its bills. It has only managed to stay afloat by forcing local government and other public bodies to hand over cash reserves, and by tapping an emergency account at the IMF.
Europe and the International Monetary Fund will only release the final 7.2 billion euros if the anti-austerity government agrees to economic reforms. Rice said there were still major differences between the two sides -- over pensions and tax reform.
Greece must pay the IMF 1.54 billion euros ($1.7 billion) by June 30, otherwise it risks dropping out of the eurozone.