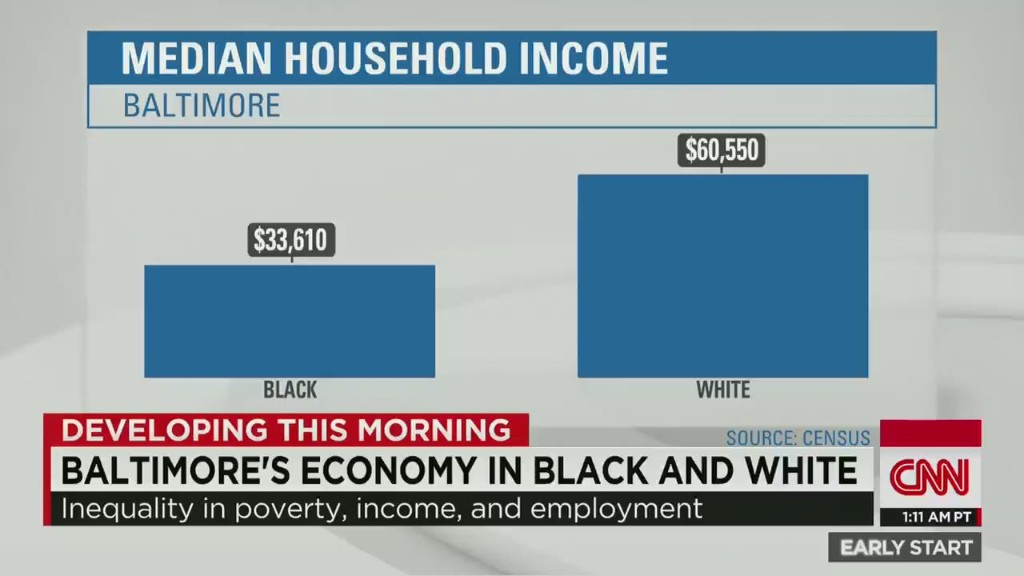 Segregation in several of America's cities is keeping young African Americans and Latinos from getting ahead.
One in seven, or nearly 14%, of Americans between the ages of 16 and 24 -- regardless of race -- are "disconnected," meaning they are neither working nor in school, according to a study of nearly 100 cities by Measure of America, an initiative of the Social Science Research Council. When racial segregation in city neighborhoods was taken into account, the disparities were even more stark.
On a national level, 21.6% of black youths -- that's more than one in five -- were considered disconnected compared with only 11.3% of whites and 7.9% of Asian Americans. Meanwhile, just over 20% of Native Americans and 16% of Latino youths were neither working or in school.
Cities with high rates of residential segregation had a higher-than-average rate of disconnection among the black and Latino teenagers and young adults living there, the study found.
"Residential segregation by race, while no longer legal, is nonetheless the de facto, on-the-ground reality for many Americans. It produces concentrations of poverty and isolation as well as islands of affluence and connection, from Ferguson and Baltimore to Los Angeles and New York," the report said.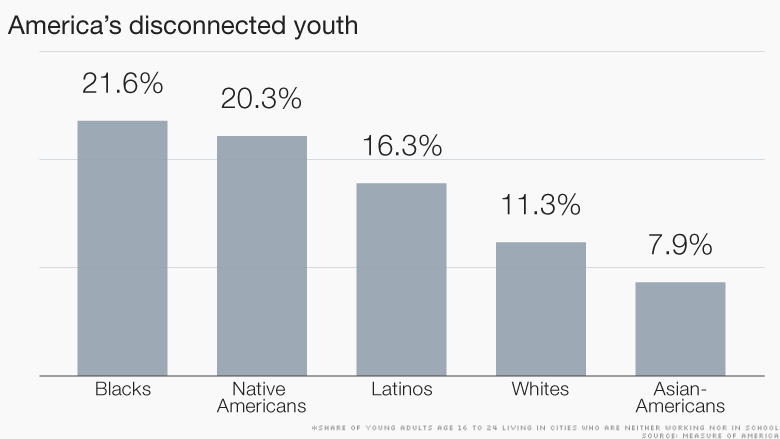 In nine metro areas, at least one in four black youths were disconnected. And in 10 cities, at least one in five Latinos were neither working nor in school.
"Disconnected youth are cut off from the people, institutions, and experiences that would help them develop the skills, credentials, and sense of purpose required to live rewarding lives as adults," said Kristen Lewis, co-director, of Measure of America.
My American Success Story: Daymond John on hip-hop, his mom and making it big
To prevent these youths from becoming disconnected, the researchers recommend that communities help at-risk parents prepare their children to enter school and invest in universal pre-K, high-quality K-12, and apprenticeship and mentoring programs.
The report also highlighted the importance of reconnecting these youths through second chance programs, such as job training programs, even though such initiatives can be costly. "They need a second chance -- especially since so many didn't really get a decent first chance," the report said.
The report was not totally bleak. It found that the disconnected youth population has fallen by about 280,000 since its peak in 2010, the height of the Great Recession.
However, that means about 5.5 million young people are still idling across America.