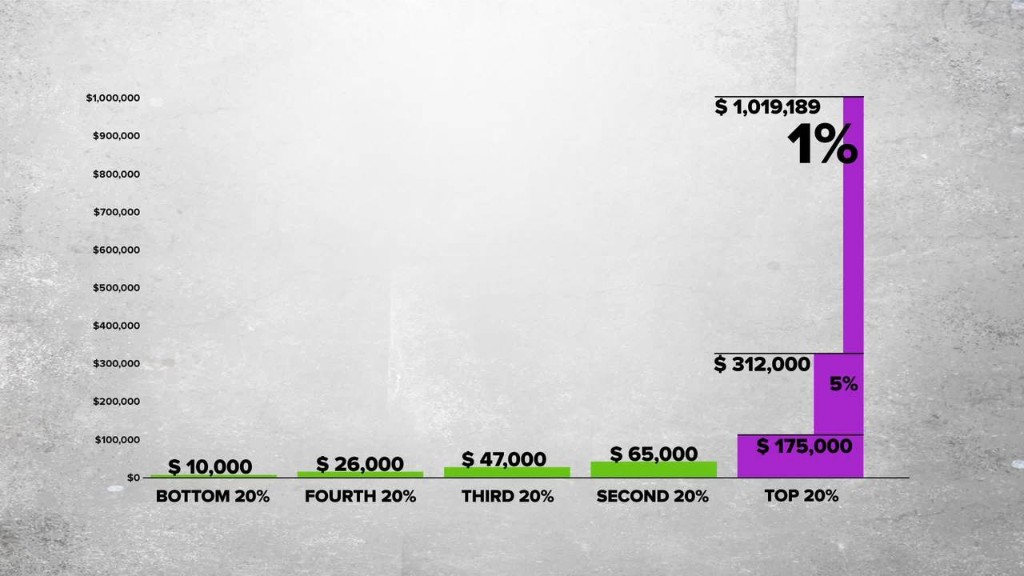 Nearly half of the planet's wealth will be in the hands of millionaires by the end of this decade, according to a new study.
Millionaires worldwide held 41% of the world's private wealth in 2014, up slightly from the year before, according to the Global Wealth 2015 report from Boston Consulting Group. And millionaires will hold 46% of total wealth by 2019, the report says.
The number of millionaires worldwide increased to 17 million in 2014, up about 2 million from the year before. China accounted for about half of that increase, taking that country's total to about 4 million. But the United States still has more millionaires than any other country, with 7 million.
Related: China has more than 1 million millionaires
The report says that private wealth grew the fastest in the Asia-Pacific region which was five times the rate that it increased in North America. Total private wealth globally increased by 12% in 2014 to $164.3 trillion, helped by gains in stocks around the world. That is expected to reach $222.1 trillion by 2019.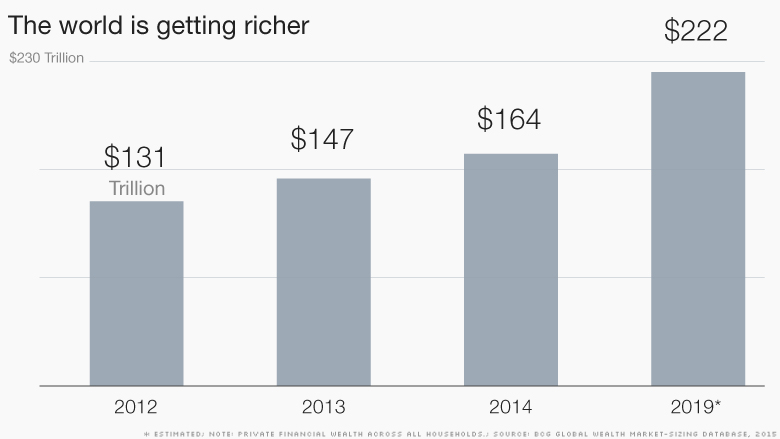 The report qualifies private wealth as relatively liquid holdings such as cash, stock and bonds. Other assets which are more difficult to monetize, such as real estate and business ownership, are excluded from the calculation.