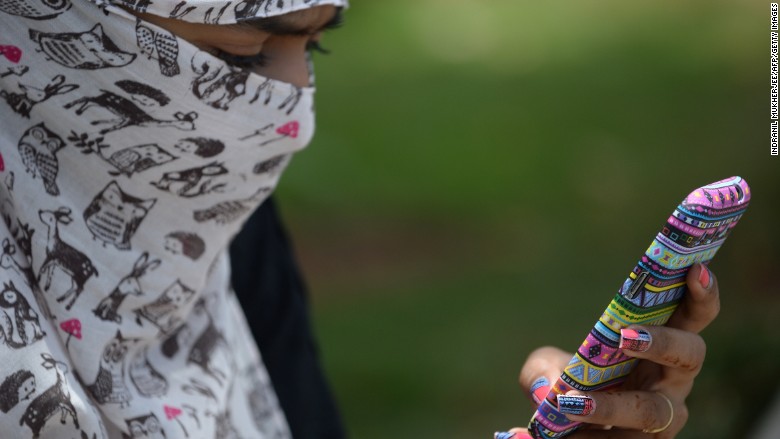 For smartphone makers, India is the new China.
China was the holy grail for manufacturers for many years, with its massive middle class hungry for the latest technology and gadgets.
Apple (AAPL) and Samsung (SSNLF) poured resources into the country, and local brands such as Huawei and Xiaomi fought hard for their own piece of the action. But now, after hundreds of millions of sales, the Chinese market is slowing and those companies are turning their attention to the next big thing.
India has all the makings of a new gold rush. Its population -- already at 1.3 billion -- is projected to surpass that of China by 2028. India is already the world's third largest market, but relatively few Indians -- slightly more than one in 10 -- own a smartphone.
That compares with market penetration of 36% in Brazil, 52% in the United States and 55% in China, according to Bernstein Research.
And here's what has the industry salivating: Bernstein estimates that market penetration in India will be roughly 40% by 2020, at which point nearly 250 million smartphones will be shipped each year.
Samsung has been the leading player, while India's Micromax has made big gains in recent years. But no company owns the Indian scene, making it all the more appealing for the firms now angling to gain a toehold.
Related: This is the perfect smartphone
Beijing-based Xiaomi, a five-year-old company already worth $45 billion, has been among the most aggressive.
Last year, it dispatched former Google executive Hugo Barra to spearhead its move into India. "It is the biggest market for us beyond China, it will someday be as big as China," Barra told Bloomberg. "We are coming into India with full force."
When Xiaomi debuted its Mi 4i phone in April, the launch wasn't held in Beijing or Shanghai. It was in Delhi, and the event attracted hundreds of screaming fans, many of whom had traveled for hours to see the phone for themselves.
"We're setting in stone our commitment to India," Barra told the crowd, "by building a flagship device that's designed just for India."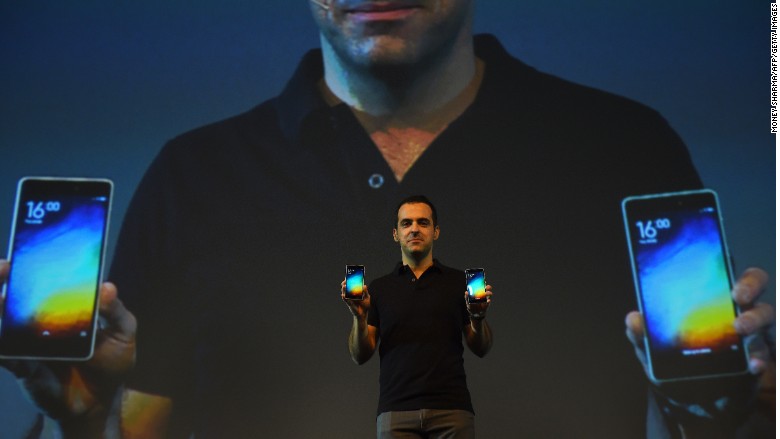 For companies hoping to crack the India market, it will be important to recognize its unique attributes. The first wrinkle is that consumers strongly prefer cheap phones. In 2014, 42% of smartphones sold in India were priced below $100, according to Bernstein.
Competition on price is only likely to intensify -- Bernstein projects half of all Indian smartphones will cost less than $100 by 2019.
Related: Inside India's most expensive market
That's great news for companies like Xiaomi, which sells many products at cost, and bad news for Apple, which might struggle with its higher priced iPhones.
There are other challenges: Most phones sold in India are still 3G only, and it will be a long time before network infrastructure can offer 4G download speeds.
In addition, most smartphones are still sold through traditional retail outlets, rather than online, owing to India's large rural population and relative lack of connectivity.