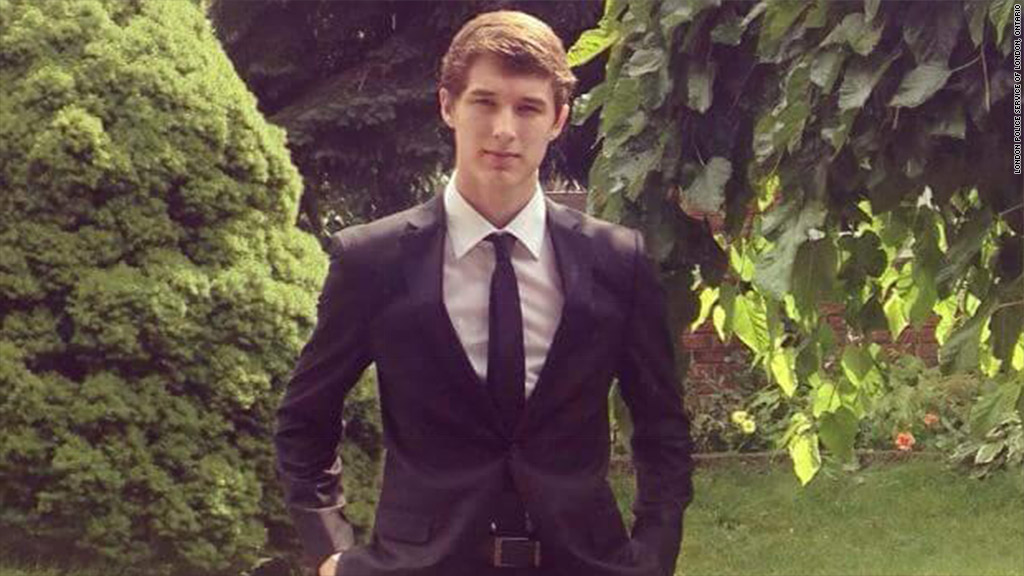 Authorities are warning those who use phone-finder apps to be careful after a Canadian teenager was shot and killed when he went to retrieve his cell phone.
Jeremy Ryan Cook, 18, was gunned down on Sunday in London, Ontario, according to police.
Cook had left his phone in a taxi cab, and then electronically tracked it to a parking lot. He went to the location with a relative at 5:15 a.m. and approached a Mazda sedan with three people inside.
"Then a discussion occurred about the phone," reads the police report. "The vehicle started to drive away so the victim partially climbed onto and held the driver's side door."
The car drove a short distance and shots were fired, according to police, who found Cook body's nearby. He died from multiple gunshot wounds and police are hunting for the three suspects.
Constable Ken Steeves, spokesman for the London Police Service, said the killing doesn't mean that people shouldn't use finder apps to locate their lost phones. But he said it does mean they should use discretion in sizing up the situation.
Related: Gunshot detectors coming to NYC neighborhoods
"These apps have been used several times by several users without an incident," Steves said, noting that the phone was lost in cab, not stolen, when Cook decided to look for it. "Our advice is if, by chance, you find yourself in a difficult situation, or a situation that's become violent, or a situation where there's some resistance, then step back and call the police."
London is a city of more than 360,000 people located in the middle of the Canadian land bridge between Detroit and Buffalo, NY. Homicide there is uncommon. There were two murders in 2014, nine in 2013 and seven in 2012.
"The app is not a dangerous tool," said Steeves. "It's just the people that we deal with."
He would not identify the brand of smartphone. Both iPhones and Androids have finder apps.