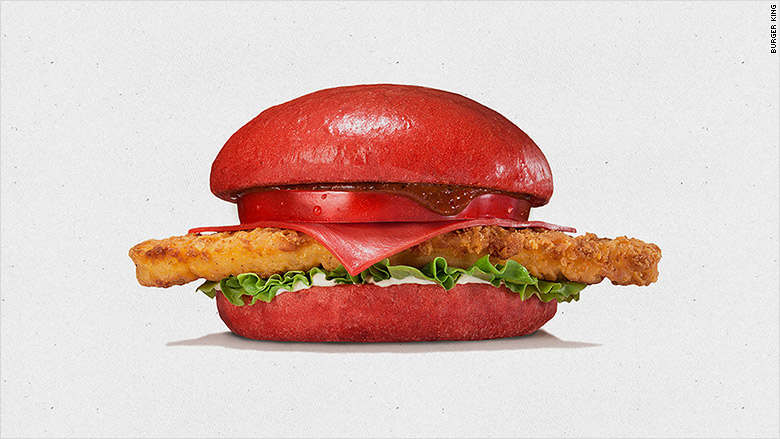 If your way is red, you're in luck.
Burger King -- which last year scrapped its "Have it Your Way" slogan for the more personal "Be Your Way" tagline -- is grilling up an all-red burger. But you'll have to go to Japan to get it.
The aka, or red, samurai burger features crimson-colored buns and red-tinted cheese, along with the so-called "angry sauce." Customers can choose either a beef Whopper patty, or a royal hot chicken patty.
The red samurai burger will be offered for a limited time of July 3 through August 20 and will cost the equivalent of $5.60 in U.S. currency.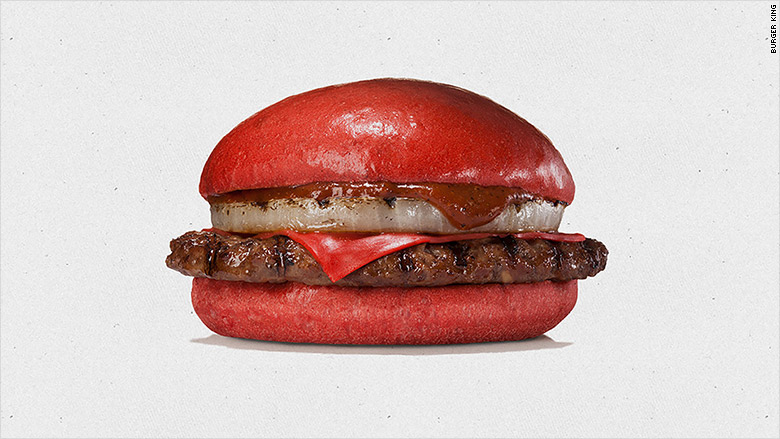 Burger King's black samurai burger is already available in Japan.
This means that fast food chains aren't limiting their spectacles of frankenfood to American consumers. Some of the more extreme examples include Pizza Hut's pepperoni pizza with a crust made from pigs-in-blankets and the Double Down from KFC, a sandwich that uses fried chicken as buns instead of bread.