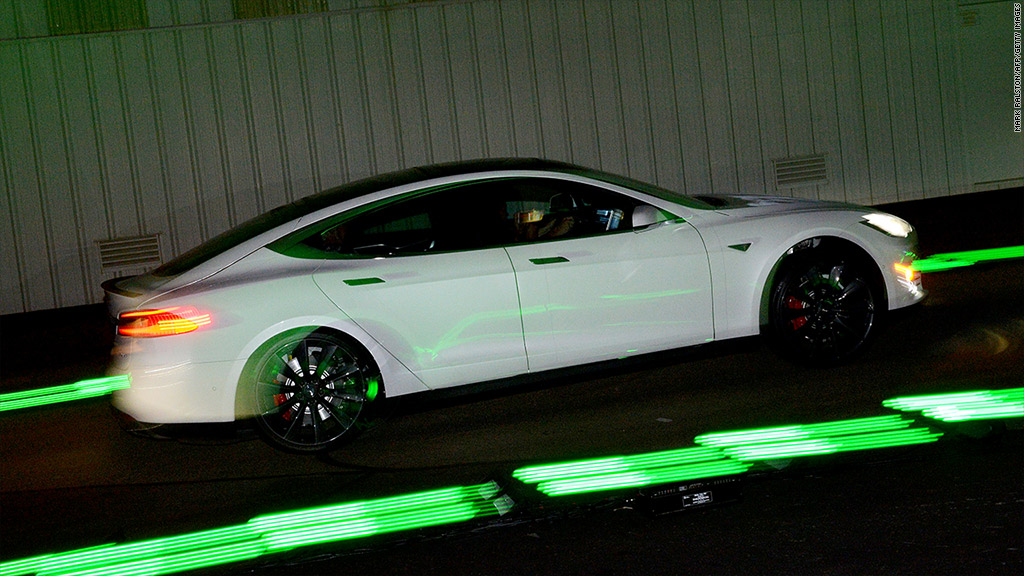 Good news for the many fans of the Tesla Model S who can't touch the $105,000 sticker price.
Now they can get one for about a buck.
The catch? It's 1/64th the size of the electric-powered, critically acclaimed, dual motor all-wheel drive luxury car they've been dreaming of.
And rather than being built by Tesla (TSLA), it's available from Hot Wheels, the toy car unit of Mattel (MAT).
Tesla and Hot Wheels tweeted the news of the Hot Wheels Model S Thursday.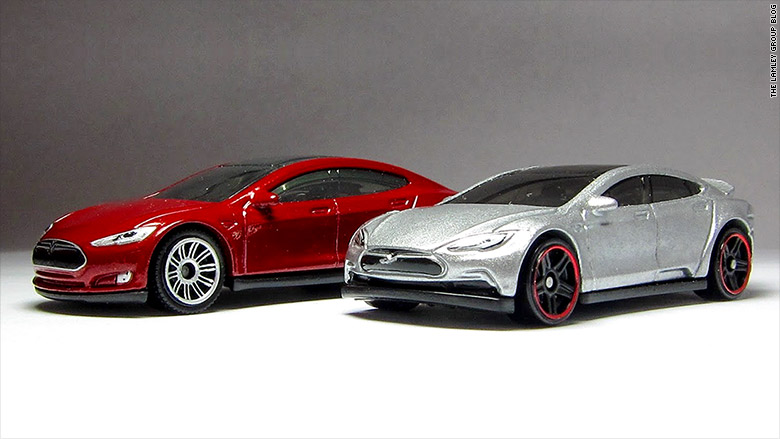 Matchbox, the other toy car line also owned by Mattel, also debuted a version of the Tesla Model S, which is the same size as the Hot Wheels version.
"Today we're launching something for the little ones (and our biggest fans)," said Tesla.
Hot Wheels already had a version of the Tesla Roadster, the first car made by Tesla from 2008 to 2012.