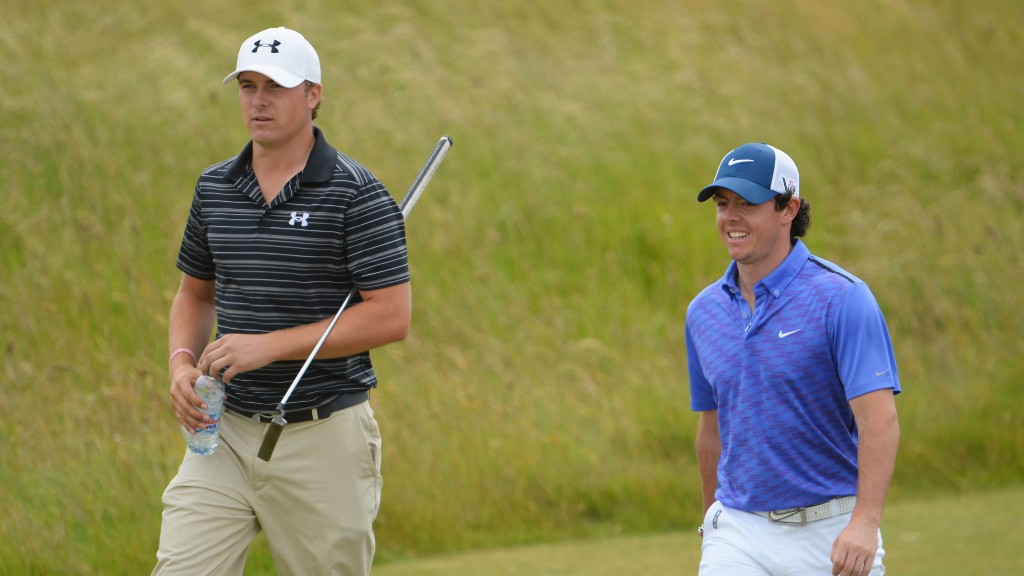 The health of golf as a sport has almost nothing to do with the state of Tiger Woods' game.
Or the success of rising young stars like Rory McIlroy or Jordan Spieth.
When Tiger burst onto the scene winning the 1997 Masters, it drew 4 million more viewers than watched Spieth win his first Masters this past April, even though Spieth's ratings were up 36% from a year earlier, according to Nielsen.
Woods is now struggling, and won't even make the cut to able to play Saturday and Sunday of this weekend's U.S. Open.
Fortunately for Fox's ratings, Spieth was among the leaders Friday afternoon and quickly becoming the sport's next superstar.
But no matter how popular Spieth becomes, the real measure of the sport's popularity and financial health isn't how many people are watching it. It's how many people are playing it.
And by that measure things are well behind their pre-recession highs.
Related: U.S. Open warns fans - Periscope and we'll kick you out
Figures from Golf Datatech show that the number of rounds played last year was still about 8% below where they were before the recession. Spending on golf equipment also is still down about $400 million from that time. Spending on both are up slightly so far year to date, but nowhere near enough to close the gap.
Golf courses that were built during the real estate bubble in hopes of attracting home buyers created their own "golf bubble," said Tom Stine, co-founder of Golf Datatech. New players who were attracted to the sport during its boom years drifted away from the game as the economy went south and many lost their jobs. Golf course bankruptcies became common across the country.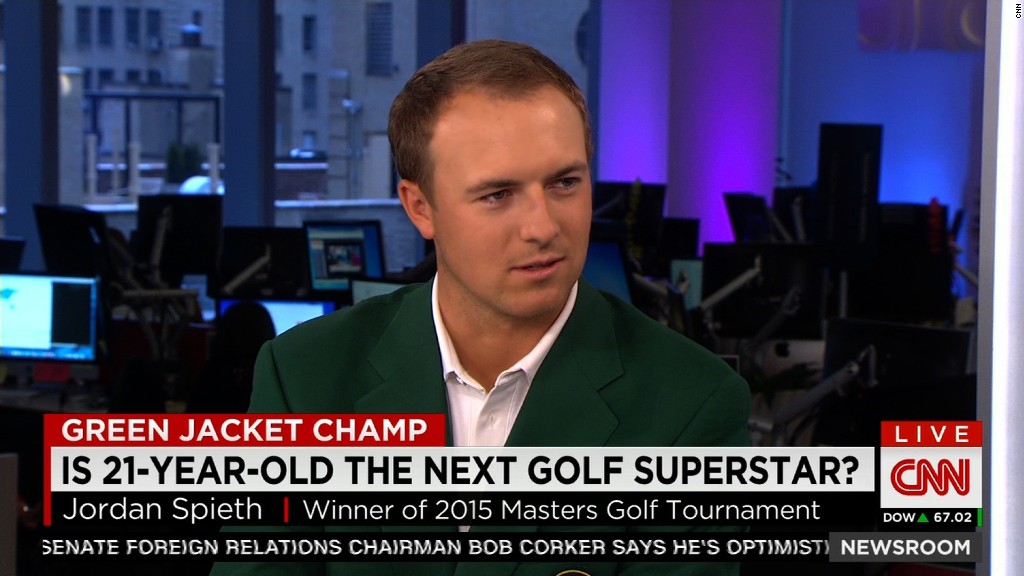 Stine says the impact of Tiger's popularity on the sport itself was always overstated, partly because the sales of Nike (NKE) golf equipment soared due to his endorsement deal. But those sales came mostly at the cost of other equipment manufacturers' marketshare, and didn't add much to industrywide sales, Stine said.
Related: Tiger who? Nike, Under Armour face off with new golf stars
The sport is being helped by more Baby Boomers reaching retirement age and having more time to play golf. But it has always had trouble attracting younger players that it needs to solidify its growth.
"Golf never attracted young people in droves, even during the height of Tiger," said Stine. "It takes a long time to play. It is a very hard game to learn how to play. It requires expensive equipment. It'll always had those drawbacks."