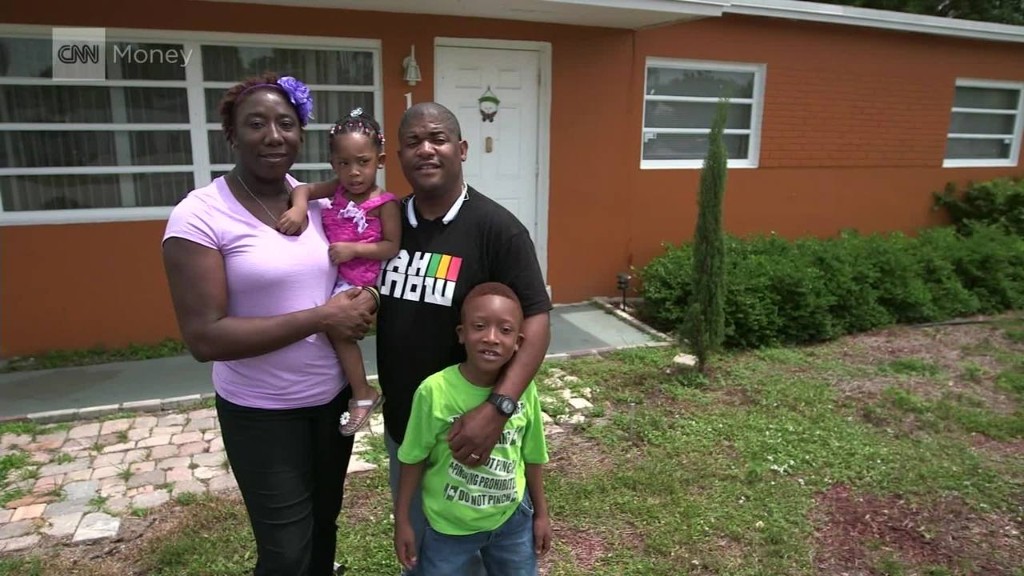 There are five major health insurers in America. There soon may be only three. What will that mean for you?
Anthem (ANTM), a prominent Blue Cross and Blue Shield insurer, made an offer for Cigna (CI) over the weekend. Cigna has rejected it -- for now. But Anthem reiterated its offer Monday.
Two other insurers, Aetna (AET) and Humana (HUM), are said to be in talks too. And there have been rumors that UnitedHealth (UNH) may be interested in Aetna or Humana.
Some doctors are nervous about the mergers leading to just a handful of powerful health insurance companies.
The American Academy of Family Physicians has already reached out to the Federal Trade Commission to express concerns.
Related: Anthem and Cigna merger talks get ugly
In a letter to FTC chairwoman Edith Ramirez, the AAFP wrote that "mergers in the health insurance industry would have an immediate and profound negative impact on the availability and affordability of health insurance for millions of consumers."
The organization's chief worry?
Bigger insurers will have more clout. They could raise premiums and reduce the number of doctors and hospitals that are part of network coverage plans.
"Bigger insurance companies mean increased leverage and unfair power over negotiating rates with hospitals and physicians," the AAFP wrote. "More often than not, consolidation increases costs and reduces options for consumers."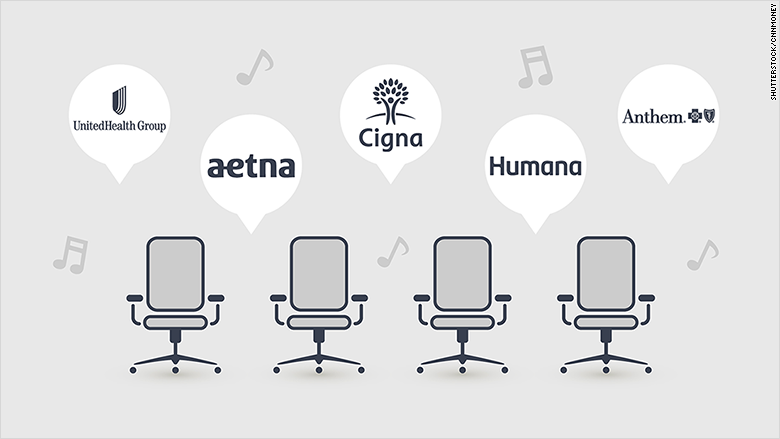 Health insurers, unsurprisingly, see things differently.
Clare Krusing, director of communications for America's Health Insurance Plans, a trade group that has all five major insurers as members, says that "there is little evidence that shows mergers in health insurance increase costs."
Krusing said that consolidation among hospitals and other health care providers is what's really to blame for higher premiums.
Related: Thanks. Obamacare! Health insurer stocks soar
Unfortunately for consumers, many of the big hospital companies are getting bigger too.
HCA, Community Health Systems and Tenet Healthcare have all scooped up smaller hospital companies and individual hospitals in the past few years.
Regardless of which part of the industry deserves the most blame, Vishnu Lekraj, an analyst with Morningstar, said that something has to be done to help consumers struggling to pay for medical care.
It could be one explanation for what's driving insurers to merge now.
"The pricing environment is something that the insurers will have to focus on if they merge. Consumers cannot continue to pay at the rates they are growing," Lekraj said. "Something has to give here."
The Affordable Care Act -- aka Obamacare -- is a mixed blessing for the industry.
Related: UnitedHealth limits coverage for most common hysterectomies
It has led to increased business for the major insurers because more Americans have coverage. But Lekraj said the ACA has also put more pressure on the industry's profits.
"There is more price competition now that the government has standardized insurance," he said. "Consumers have an easier way to compare plans."
But the ACA could be dealt a big blow if the Supreme Court decides that the federal government can no longer give subsidies to consumers buying health insurance on federal exchanges.
If the ACA subsidies are overturned, millions of Americans could drop coverage. The Supreme Court will rule on this by the end of the month.
Related: Obamacare repeal would blow out the deficit
No matter what, Lekraj says the big insurers still need to get bigger and more efficient.
He predicts that UnitedHealth -- which he called the "gold standard" of the industry -- will stand pat and not buy anyone.
Lekraj thinks Anthem will buy either Aetna or Humana if Cigna continues to say no to a deal. And the two companies left standing will then merge, he said.
Why now? Lekraj said they are scrambling to announce mergers quickly so they can complete them before the next open enrollment period for Obamacare starts in November.