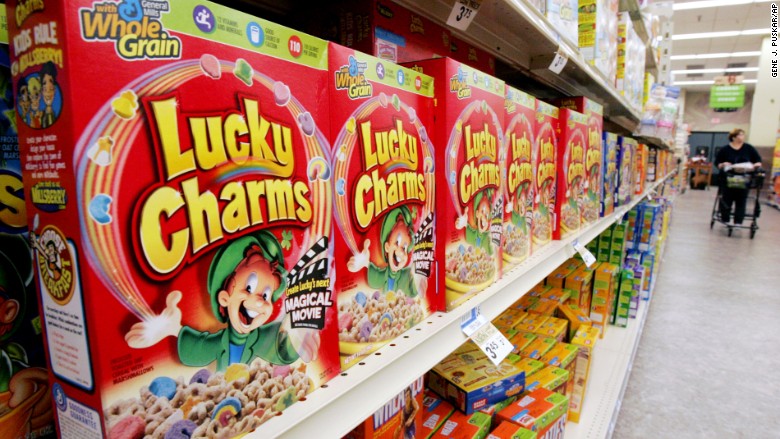 General Mills says its cereals are getting real.
The maker of kids cereals such as Lucky Charms and Count Chocula says it will drop artificial flavors and coloring from all of its cereals.
Some cereals will still be colored, but the new coloring will be from natural sources, such as vegetable juices and spice extracts, rather than chemicals like Red Dye #40 and Yellow Dyes # 5 and #6, which are currently found in Lucky Charms.
Some of its best selling brands, such as the various versions of Cheerios, have already dropped artificial flavors and coloring from artificial sources. But almost 40% of its cereals still depend on those chemicals.
Related: You won't believe the $%#! you've been eating
The company expects to have 90% of its products free of those artificial ingredients by the end of next year. New versions of Trix and Reese's Puffs cereals should be on store shelves by this winter.
"We know some products will present challenges as we strive to uphold the taste, quality and fun," said Kate Gallager, General Mills cereal developer. "Cereals that contain marshmallows, like Lucky Charms, may take longer."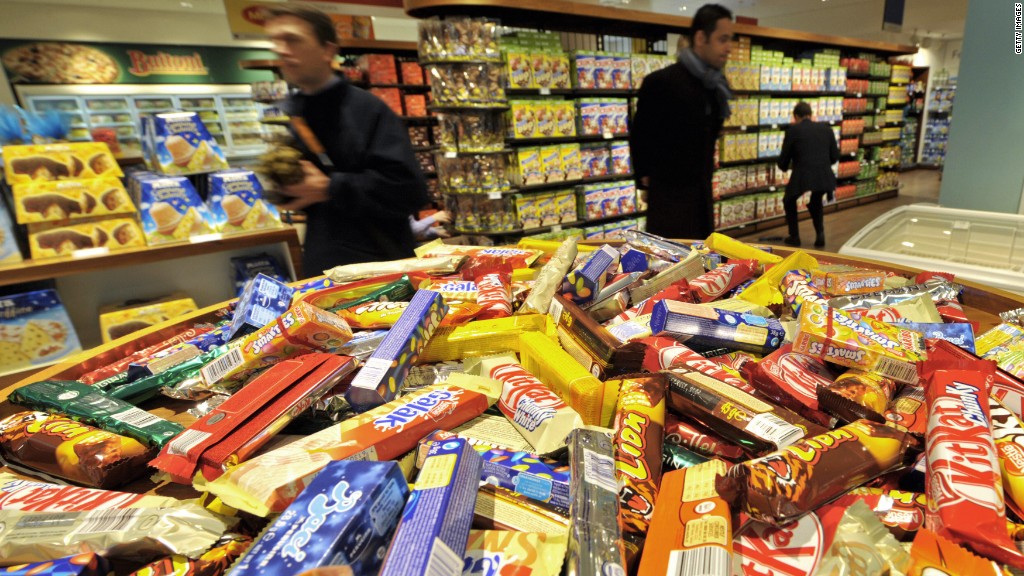 General Mills (GIS) said its research shows that 49% of households are trying to remove artificial ingredients from the foods they buy.
Other companies are also trying to satisfy that consumer demand. Nestle (NSRGF) said in February it will become the first major candy maker to eliminate all artificial color and flavors from its chocolates. The company will also pull them from its Hot Pockets and frozen pizzas as well. Taco Bell and Pizza Hut, two chains owned by Yum Brands (YUM), as well as sandwich chains Subway and Panera Bread (PNRA) are also working to remove the artificial ingredients.