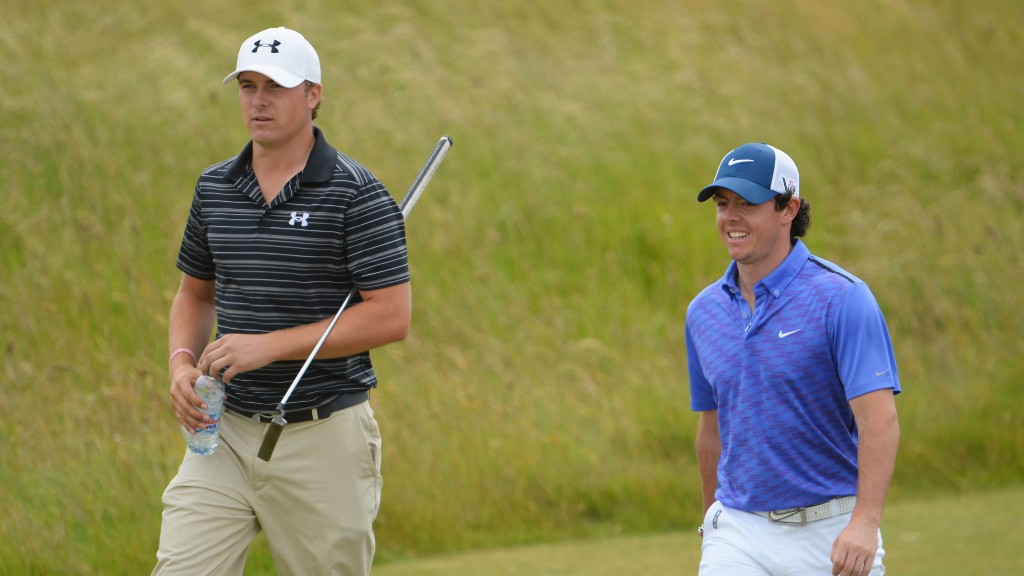 Jordan Spieth is poised to be the next big endorsement star, but he'll never be the next Michael Jordan.
The 21-year old winner of both the Masters and the U.S. Open has joined a pantheon of golf's greats by winning the year's first two majors. And the excitement he's generating even among casual fans of the sport could explode if he becomes the first golfer in history to win all four majors in the same year, known as the Grand Slam.
Even if he doesn't win the next two majors, "he should be able to easily double, maybe triple, his endorsement dollars by this time next year," said Bob Dorfman, an endorsement expert and editor of the Sports Marketers Scouting Report.
Spieth doesn't have a lot of deals currently - just Under Armour (UA), AT&T (T), Rolex and Titleist - so there are a lot of opportunities out there for him.
Related: Golf has a problem and it's not Tiger Woods
Spieth could reach about $10 million to $15 million in annual endorsements, says Dorfman. That's nowhere near the $30 million or so that Tiger Woods and LeBron James are making, let alone Michael Jordan's $100 million a year payday.
Spieth is already making $5 million to $7 million, which is good money for a golfer, or any athlete who's barely old enough to drink.
Related: Tiger who? Nike, Under Armour face off over new golf stars
Golf still isn't as popular as the major team sports like football, basketball and baseball. Part of Tiger's appeal to advertisers, especially in his heyday, was that a young African-American golfer was so unusual it attracted the attention of people who weren't golf fans. That made him more marketable.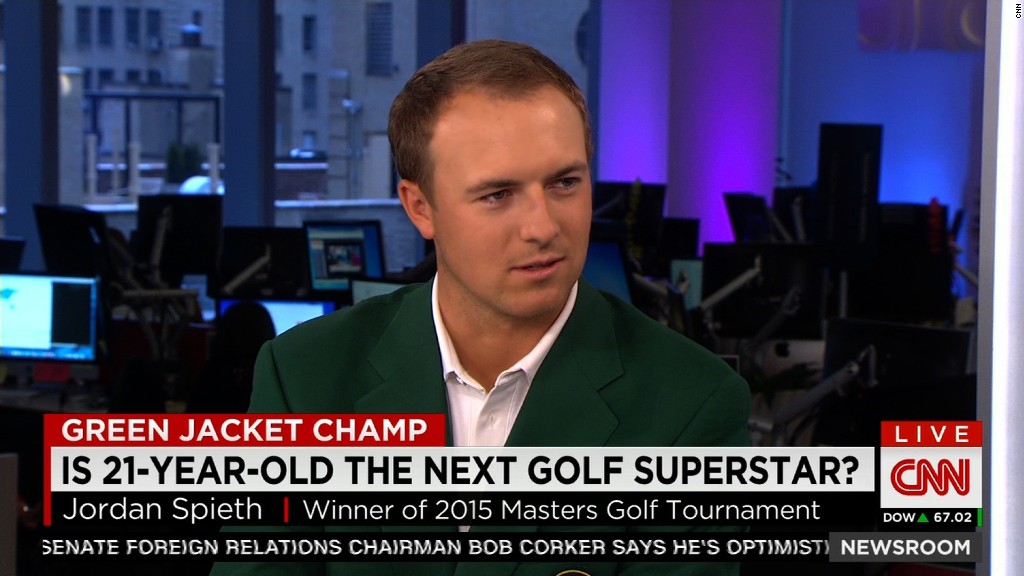 "Tiger brought a whole new audience to golf," said Matt Delzell, managing director of The Marketing Arm. "Jordan's doing wonderful things for the sport, but he's not going to change the face of golf the way Tiger did."
But don't be surprised if you start seeing Spieth starring in a lot more commercials soon.