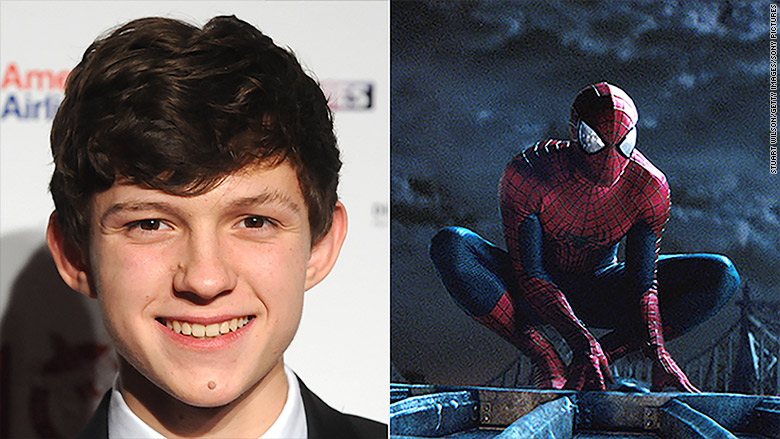 Tom Holland will have to learn that "with great power, comes great responsibility."
Marvel Studios along with partner Sony announced on Tuesday that Holland, a 19-year-old English actor, will play Spider-Man/Peter Parker in the latest film based on the popular comic book hero.
There had been much discussion (and rumor) about who would play the hero after Marvel made a deal with Sony in February to bring Spider-Man to the cinematic universe that includes Iron Man, Captain America, and the rest of the Avengers.
Related: Spider-Man returns to Marvel
Holland is not a well known actor, having starred in films like "The Impossible" and the TV mini-series "Wolf Hall."
But it was Holland's acting that set him apart from many who were vying for the iconic role.
"Sony, Marvel, Kevin and I all knew that for Peter Parker, we had to find a vibrant, talented young actor capable of embodying one of the most well-known characters in the world. With Tom, we've found the perfect actor to bring Spider-Man's story into the Marvel Cinematic Universe," producer Amy Pascal said in a statement.
Holland is the third actor to don the webbed costume after Tobey Maguire and Andrew Garfield.
The Spider-Man franchise is one of the biggest in Hollywood bringing in roughly $4 billion worldwide.
Sony and Marvel also announced that Holland's first standalone film as the wall-crawler will be directed by Jon Watts.
The next Spider-Man film will swing into theaters on July 28, 2017.