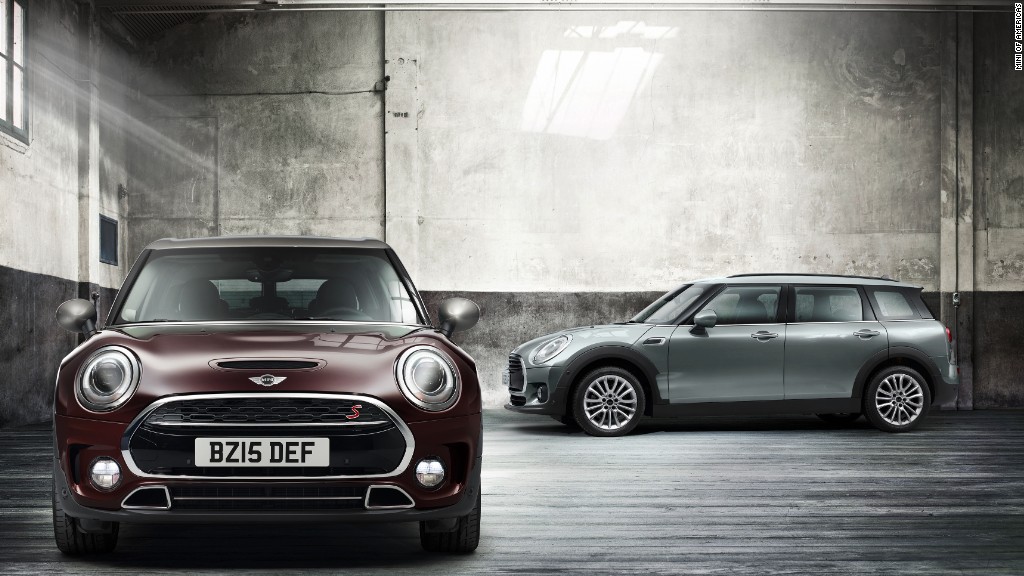 Mini, the British car brand famous for selling cute little cars with old-fashioned looks, is revealing its latest car, which is not quite mini.
At nearly a foot longer than the four-door Mini Cooper, the new Clubman will be Mini's largest car and a new flagship model for the brand. It will be a four-door car with a cargo area accessed through an additional pair of doors at the back.
In shape, it's similar to the Mini Cooper Clubman, the brand had offered until recently. This bigger car, however, isn't based on the tiny Mini Cooper like the last generation Clubman was. The new Clubman is an all-new and almost entirely different model.
Today's Minis are already super-sized compared to the toy-sized original Minis produced for decades before BMW bought brand in 1994. Since BMW's takeover, Mini has even gone so far as to produce something that could be called a crossover SUV -- even though Mini itself still won't call it that -- the all-wheel-drive Mini Countryman.
This new four door model will be even longer than that.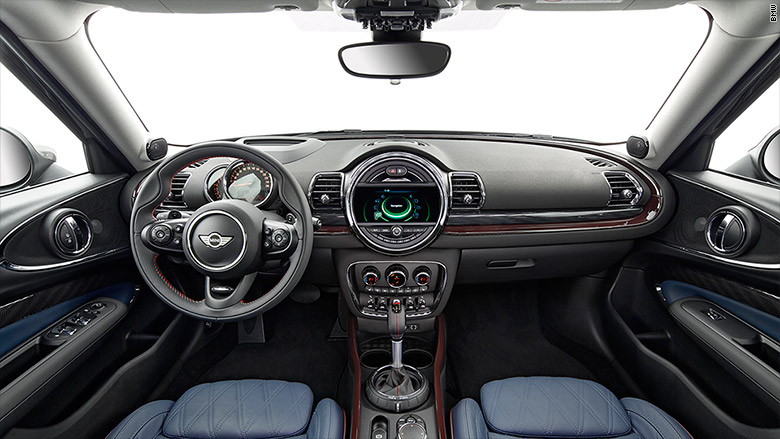 Of course, huge for a Mini is still pretty small when compared to the universe of cars. The Clubman will still be a "compact" car. It will seat five and will have roomy backseats compared to other Mini models.
Minis don't have to be the smallest cars on the road, said David Duncan, Mini's vice president of the Americas. The brand is really about style, performance and efficient use of four-wheeled space, he said.
Photos - Great cars for first-time buyers
The new Clubman also marks Mini's entry into a more prestigious "premium" car market. Sharing some of its engineering with the BMW 1-series, the new Mini Clubman will be nicer, as well as bigger, than other Mini models, said Duncan.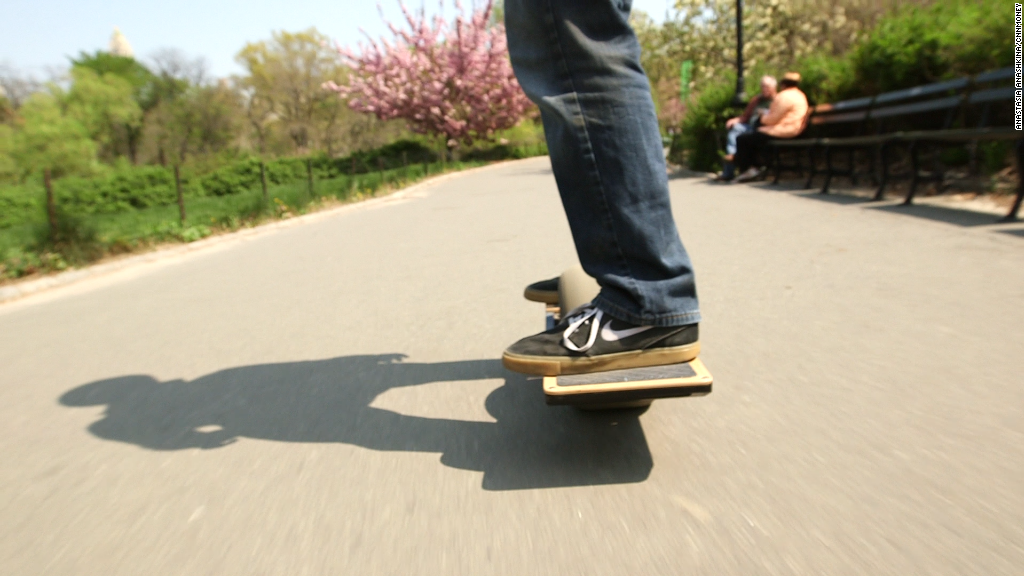 Interior trim options will provide "near bespoke levels of customization," according to Mini. Among the new types of upholstery created specifically for this model is an indigo blue leather with diamond patterned stitching modeled after the English Chesterfield sofas.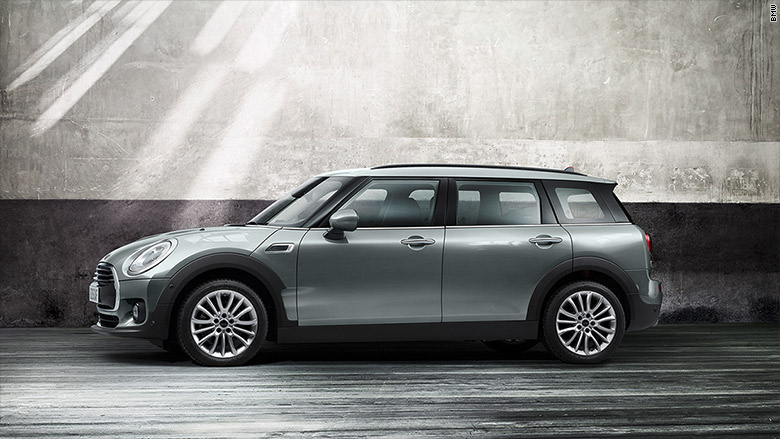 Other options include "non-contact" opening cargo doors. When the driver is near the back of the car with the key in his pocket, he can open the cargo doors just by waving a foot under the back bumper. It will also be available with adjustable suspension settings, a feature commonly found in luxury cars.
Performance will be a selling point with this model, Mini promises. The new Clubman was tested on Germany's fabled Nürburgring racetrack.
It won't be blindingly fast, though. With its optional 189 horsepower four-cylinder turbocharged engine -- the base model will have a three-cylinder turbocharged engine -- the Clubman will get from zero to 60 miles an hour in a respectable, but hardly hair raising, seven seconds. The engineering focus, as with other Minis, was on responsive steering and cornering ability.
The Clubman will be available with either a six-speed manual or eight-speed automatic transmission. The new Mini Clubman will go on sale early in 2016. Pricing and fuel economy figures will be announced in September when the car is officially unveiled at the Frankfurt Motor Show.