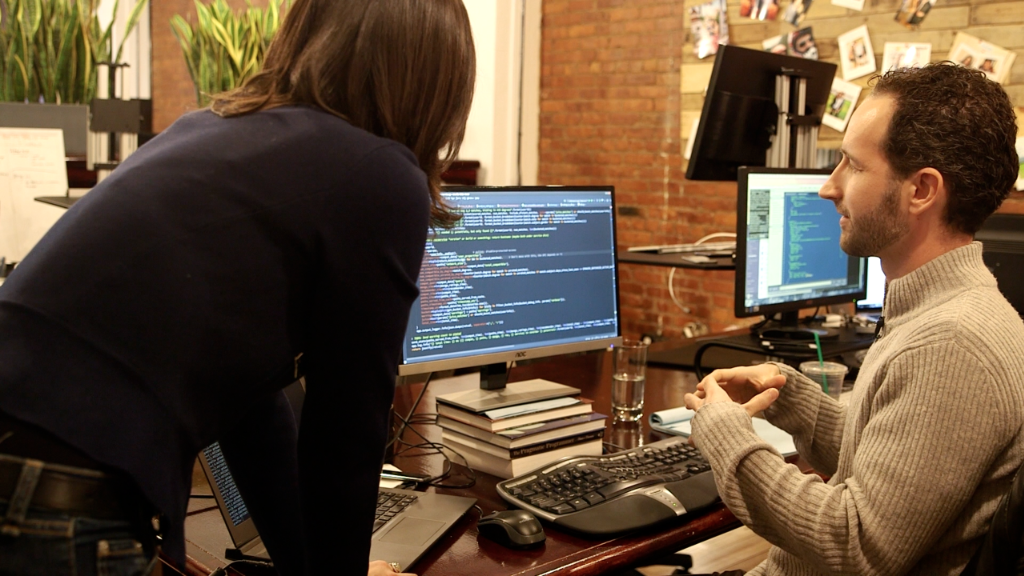 Wall Street may soon have a hot date with Tinder and Match.com.
IAC/Interactive, the conglomerate run by media mogul Barry Diller, announced Thursday that it plans to take its Match Group dating unit -- which also owns Tinder and OKCupid -- public.
Shares of IAC (IACI) surged more than 5% in midday trading on the news.
IAC has been a hot performer on Wall Street lately -- shares are up nearly 35% this year.
And a lot of the excitement has to do with the dating sites, especially Tinder -- the app that allows people to swipe right if they want to like a prospective date and swipe left if you don't want to go any further.
But Tinder is also controversial. Some think the app is highly sexist and merely promotes a culture of hooking up.
Related: Tinder and other apps blamed for rise in STDs
Still, Tinder is just one small part of Match.
The Match unit had more than 4 million paying subscribers worldwide as of the end of the first quarter. It reported revenue of nearly $900 million in 2014 and an operating profit of more than $240 million.
Match's current management team, chairman Greg Blatt and CEO Sam Yagan, will remain in those roles once Match is an independent company.
Blatt said that Match still has a lot of room to grow. There really is no dominant player.
Zoosk, which withdrew plans to go public earlier this year, and eHarmony are some of the other options for people looking for a date -- or mate.
"The dating industry has come a long way since its inception, but the category remains underpenetrated," Blatt said.
Related: Cross-dresser fears adult site hack will 'out' him
The spinoff of Match should not come as a huge surprise though. IAC has sold off pieces of other units to the public before, including Expedia (EXPE), TripAdvisor (TRIP), HSN (HSNI) and Live Nation (LYV).
"I've long felt that as entities grow into size and maturity it's healthy to give them separation and independence from a mother church," Diller said in a statement.
IAC also owns many other popular websites and apps -- including Vimeo, The Daily Beast, About.com and search engine Ask -- which many still remember as the old Ask Jeeves.