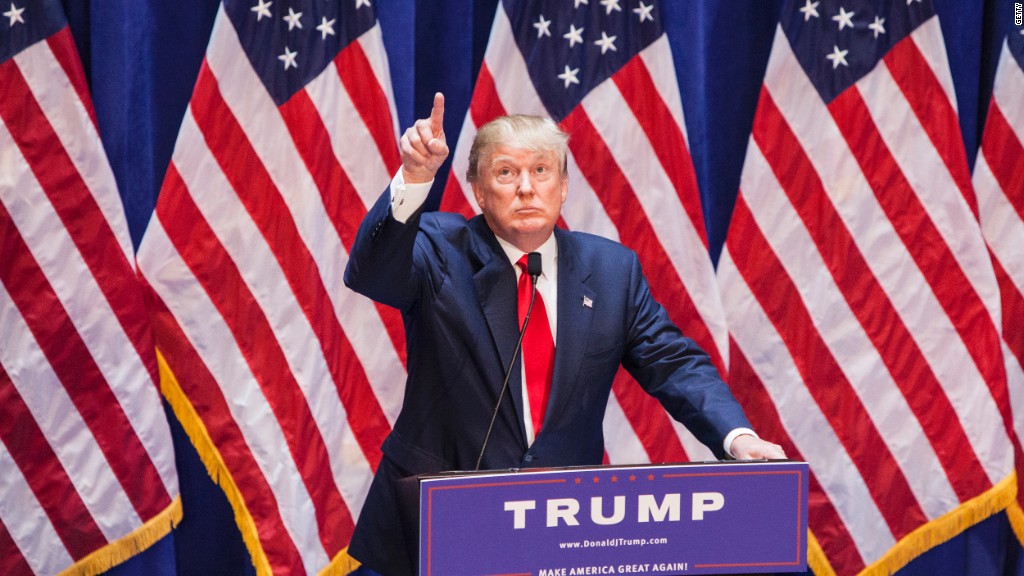 Univision is canceling its telecast of the Miss USA pageant, an event partially owned by Donald Trump, to protest Trump's offensive remarks about Mexicans.
Furthermore, Univision says it is severing all other business ties to Trump.
Univision is the biggest Spanish-language broadcaster in the United States, so its decision is a blow to the Miss Universe Organization, a joint venture of Trump and Comcast's NBCUniversal division.
Last week, in his speech announcing a run for president, Trump deplored immigrants from Mexico who "have lots of problems" and are "bringing those problems to us."
"They're bringing drugs, they're bringing crime, they're rapists," he said, adding, "and some, I assume, are good people."
Trump went on Fox News Thursday to say, "Of course I'm standing by the statement." He added, "I love Mexico, I love the Mexican people."
Trump also said he intends to sue Univision for refusing to carry the Miss USA pageant.
"I'm going to have to sue Univision now... They have a signed contract," he said. At another point Trump said, "They'll have to pay me a lot of money."
Trump's original comments last week caused an outcry. Jorge Ramos, a prominent Univision host, called Trump's remarks "absurd" and "prejudiced."
On Thursday, Univision said its entertainment division is "ending the company's business relationship with the Miss Universe Organization, which is part-owned by Donald J. Trump, based on his recent, insulting remarks about Mexican immigrants."
"At Univision, we see first-hand the work ethic, love for family, strong religious values and the important role Mexican immigrants and Mexican-Americans have had and will continue to have in building the future of our country," the company said. "We will not be airing the Miss USA pageant on July 12 or working on any other projects tied to the Trump Organization."
Related: Jon Stewart giddy over Trump's campaign
Related: What is Donald Trump really worth?
Related: NBC to re-evaluate Trump's 'Apprentice' role
An NBC spokesperson said, "Donald Trump's opinions do not represent those of NBC, and we do not agree with his positions on a number of issues, including his recent comments on immigration."
Trump fired back on Twitter and with a statement.
"The Mexican government and others are putting tremendous pressure on Univision to break their signed and fully effective contract with the Miss Universe Organization because Mr. Trump has been exposing to the public, and the world, the significant damage that is being done at the southern border, and the terrible and costly trade deals that the United States is incompetently making with Mexico," Trump said in a statement.
In a tweet, Trump said, "Mexican gov doesn't want me talking about terrible border situation & horrible trade deals. Forcing Univision to get me to stop- no way!"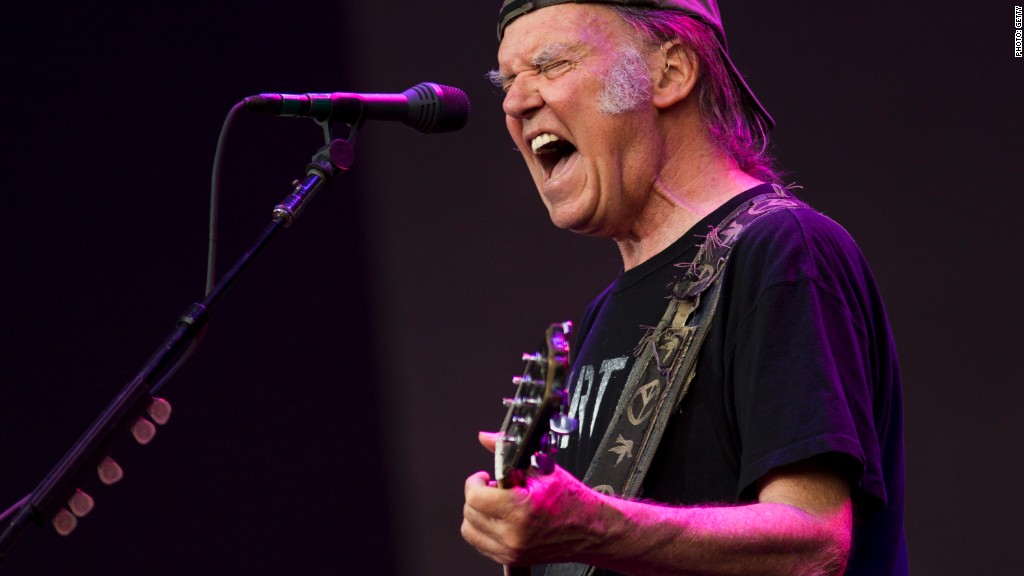 Shortly after Univision pulled the plug on Trump, the man who was scheduled to be the Hispanic host of the Miss USA pageant also quit.
In a statement addressed to Trump, Cristian de la Fuente, a popular actor from Chile who has appeared in TV shows like "CSI Miami" and "Ugly Betty," said, "You are ignorant, racist and anti-Hispanic."
Univision emphasized that the decision involved its entertainment programming, not news.
"Univision News and the local news division will continue to provide comprehensive coverage of all candidates, including Mr. Trump, to ensure our audience continues to have access to all points of view," the company said.
Univision president and CEO Randy Falco made the decision to break ties with Trump. He considered the views of both his Spanish-speaking audience and his employee base, which is 80 percent Hispanic.
The decision is a remarkable reversal, given that Univision struck a long-term deal with the Miss Universe Organization just five months ago.
The deal -- reportedly five years long -- called for Univision to broadcast and co-produce the Miss USA and Miss Universe pageants.
With Univision out of the picture, NBCUniversal might seek to televise the pageants on its competing Spanish-language network Telemundo instead.
But NBCUniversal may also face calls to break -- or at least suspend -- its business ties with Trump, given his incendiary comments and his ongoing bid to be president.
CNN's Maria Santana contributed to this report