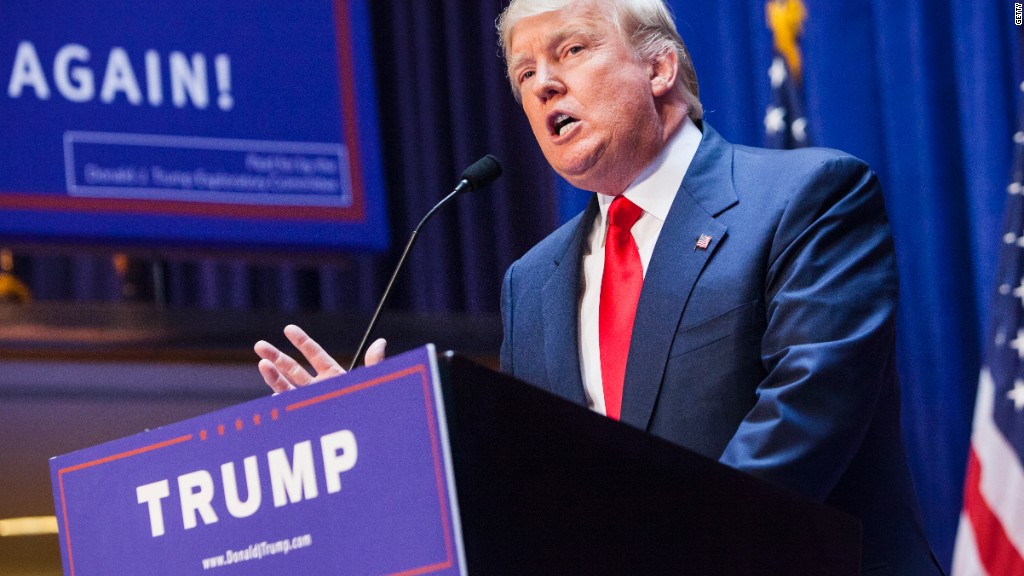 A coalition of Latino organizations is stepping up the pressure on NBCUniversal to reconsider its business relationship with Donald Trump.
In a statement on Saturday, the National Hispanic Leadership Agenda simultaneously applauded Univision's decision to sever ties with Trump and urged NBC to "follow Univision's lead."
Members of the coalition, NHLA for short, include business, media, and cultural advocacy groups like the National Council of La Raza, the United States Hispanic Chamber of Commerce, Presente.org and the National Hispanic Media Coalition.
It called on NBCUniversal to "withdraw from airing the Miss USA pageant and terminate its financial ties to Donald Trump."
Univision similarly canceled its airing of Miss USA, slated for July 12, in the wake of Trump's offensive remarks about Mexican immigrants. Trump, now a presidential candidate, has called Mexicans "rapists" and "killers," among other things.
Related: Trumps war with Univision gets nasty
Univision's decision was announced on Thursday. The network had a long-term contract with Trump to televise Miss USA and Miss Universe, and Trump has threatened to sue over the breach of contract.
NBC's ties with Trump have since come under scrutiny. NBCUniversal owns half of the pageant business while Trump owns the rest. So NBC is not just a broadcaster of Miss USA, it's a business partner of The Trump Organization.
CNNMoney reported on Friday that NBC is reviewing its contracts with Trump. For now the network has distanced itself from the candidate's offensive comments but said nothing about the business venture or the upcoming broadcast.
One of the coalition members, Felix Sanchez, chairman of the National Hispanic Foundation for the Arts, said Univision's decision "is civil rights leadership in the digital age."
He said, "We implore NBCU to follow Univision's lead and take a similar stance and sever their financial relationship with Mr. Trump, in light of the bigoted way he has denigrated Mexicans and Mexican-Americans."
An representative of NBC, which is owned by Comcast (CCV), declined to comment on Saturday.