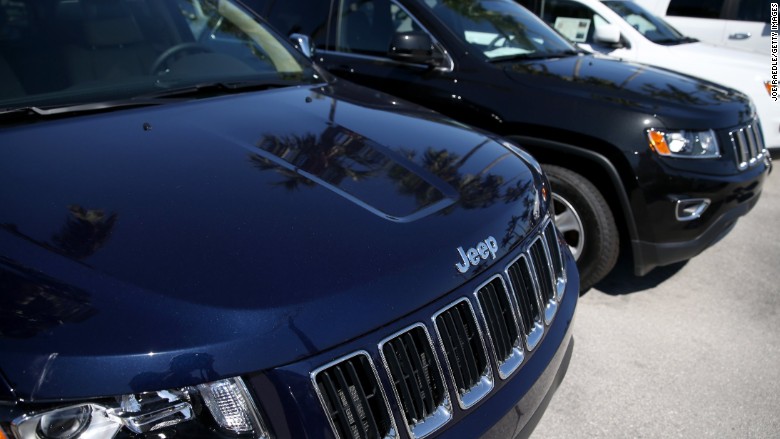 Fiat Chrysler is calling the owners of 65 Jeep Grand Cherokee and Dodge Durango SUVs to tell them to stop driving their vehicles.
Fiat Chrysler said Sunday that an error in the assembly process earlier this month could cause a component in those vehicles to break, leaving the driver with "rear-end instability and/or reduced braking power," according to a press release.
The company wants owners of the cars to stop driving them and arrange an on-site inspection.
Another 7,690 vehicles may also be recalled because they were built during the same eight-day period, but Fiat Chrysler has only identified 65 currently on the road. (The remainder are on dealer lots or in transit to dealers.)
Customers can check to see if their vehicles are affected by entering a VIN number, which can be found at the base of the SUVs' windshields and inside the door, on this website.
Model-year 2015 Jeep Grand Cherokees and Dodge Durango SUVs assembled from June 12 through June 20 are included in the recall. The company said about 5,608 are believed to be in the U.S., 255 are in Canada and 65 are in Mexico.
A supplier discovered the potential problem during an internal quality review, leading Chrysler to halt shipments of the SUVs from its plant. Assembly has since resumed at the plant after the problems were corrected, according to Fiat Chrysler's statement.