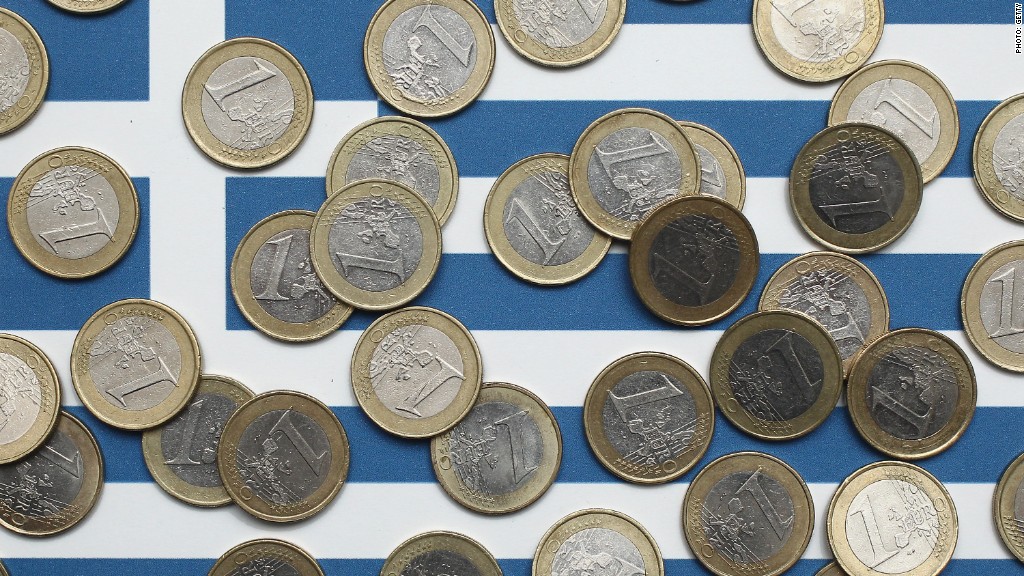 Banks in Greece stayed shut on Monday as officials scrambled to prevent the country's financial system from collapsing in panic.
Account holders were also facing tough limits on what they can withdraw from ATMs, and trading in Greek stocks and bonds was also halted.
The measures were announced Sunday as Greece slid rapidly toward default and exit from the eurozone.
European leaders are now facing one of the worst moments in the history of the euro. President Obama called German Chancellor Angela Merkel on Sunday, and the two agreed to take all steps to try to resolve the crisis.
The trigger for the rapid escalation in the crisis was the Greek government's decision late Friday to pull its negotiators out of bailout talks.
Prime Minister Alexis Tsipras slammed a draft proposal from Europe and the International Monetary Fund, and said he would put it to the Greek people in a referendum on July 5.
Since then, European officials have been focusing their efforts on how to limit the damage.
Read Tsipras' statement accusing Europe of 'blackmail'
The European Central Bank said Sunday it would provide no new emergency support to Greek banks.
It was forced to act because without a bailout in place, Greece is heading for default as early as Tuesday, and may ultimately have to leave the euro.
Related: Why Europe is now better placed to cope with Greek crisis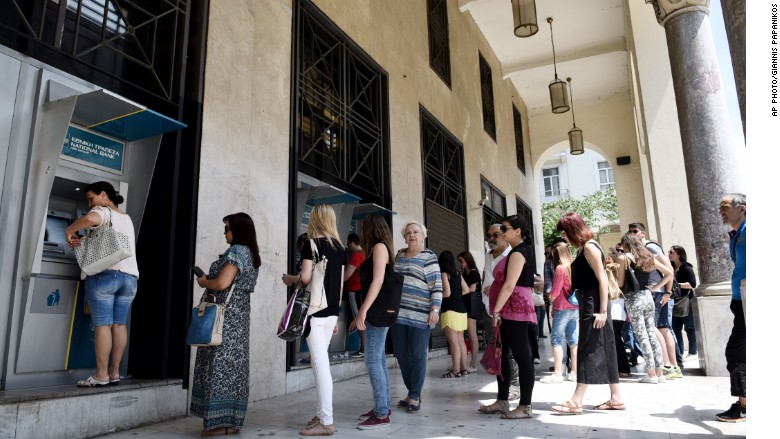 The curbs on banking imposed by Greece on Sunday are known as capital controls, which are used only at times of extreme stress in a banking system.
Greek officials said that banks will stay shut through July 6, and that daily withdrawals would be limited to 60 euros, or about $67. The stock exchange will remain closed for the same period.
The country's banks have been bleeding billions of euros for months, even before the country's debt crisis took a dramatic turn for the worse this weekend, leading to long lines at ATMs in Athens.
Tourists should still have access to cash. Visitors are not subject to the capital controls, and debt and credit cards issued abroad should function normally.
Greece faces a critical deadline on Tuesday, when it must make a loan payment to the IMF. The country looks almost certain to default on that payment.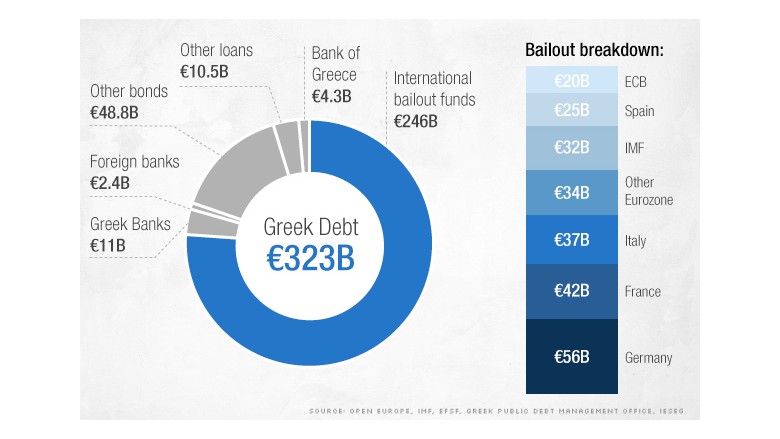 An extended bank shutdown and tough capital controls will likely wreak further havoc on the Greek economy by scaring away tourists and chilling commercial activity.
And with Greece unable to borrow from financial markets, and apparently unwilling to strike a deal with the only institutions prepared to lend it money, it will find itself sliding rapidly towards exit from the euro.
Related: 11 faces of Greece's euro dilemma
Related: A few businesses are actually growing in Greece
-- CNN's Isa Soares and Chris Liakos contributed to this report.