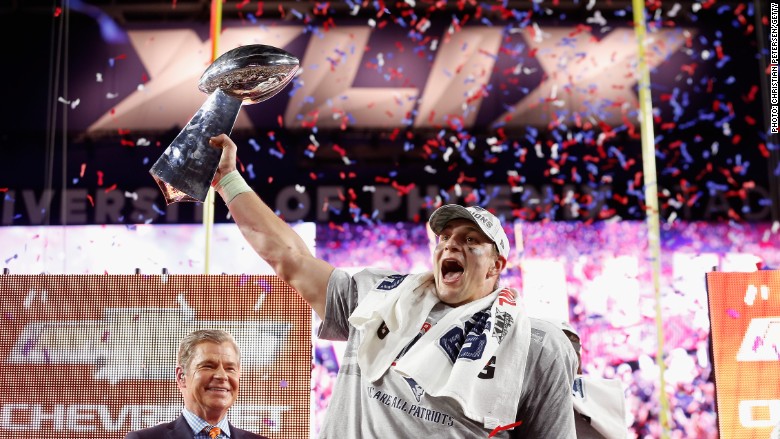 Hyundai and the National Football League announced on Monday that the Korean-based automaker would become the league's latest auto sponsor in a deal that will last four years.
Hyundai replaces GM, which had been the official auto sponsor for the NFL.
Under the new deal, Hyundai will have "use of NFL trademarks across various marketing channels, including branded content, advertising and promotional materials," according to a joint statement.
This means that Hyundai will be able to use the NFL logo in its advertisements.
The deal makes the auto company a part of major NFL events such as the combine, draft, playoffs, and the biggest sponsorship event of them all -- the NFL's Super Bowl. The company will also provide promotional vehicles for certain league events.
So this could mean that the Super Bowl MVP, who traditionally gets a car along with a trophy, will most likely be presented with a car from Hyundai at next year's big game.
"We are huge football fans at Hyundai and feel there is no better venue to reach consumers, increase consideration and tell the Hyundai brand story," Dave Zuchowski, CEO of Hyundai Motor America said in a statement.
The financial aspects of the deal were not announced.
The new deal starts for Hyundai during the NFL Kickoff activities, which starts the new NFL season on September 10.