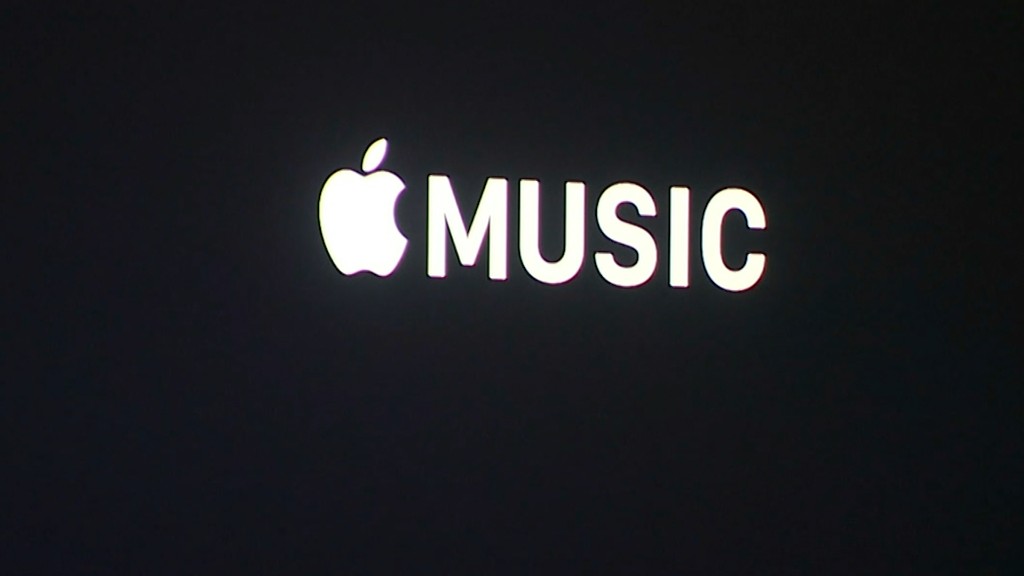 It's launch day for Apple Music, and the company's new streaming music service has already hit its first snag.
The problem seems to stem from an iCloud syncing issue.
Users who downloaded iOS 8.4 and the latest version of iTunes on Tuesday say they haven't been able to add music to their cloud accounts, according to complaints on social media, including Twitter (TWTR).
"I am getting an error, 'iCloud Music Library can't be enabled,'" Jeff Bishop tweeted.
Others reported seeing the same message, but after several tries, got it to work with a reboot.
Apple (AAPL)did not immediately respond to request for comment. The company's systems status page did not show issues with iCloud.
Syncing a user's music to the cloud is one of Apple Music's main selling points.
The program scans existing music libraries for matching files, stores them in iCloud Music Library, and allows users to play matching songs on any device that's logged into Apple Music.
The new service also lets people download copies of any available songs, albums or playlists to various devices, and listen to them without being connected to the Internet.
"Hey, @AppleMusic, I'm super excited, but I can't save things for offline listening," Eric Gregory wrote on Twitter.
Apple Music launched globally on Tuesday morning. It's going up against many existing services including Spotify, Rdio, Pandora (P), Google (GOOGL) Play, and Amazon (AMZN) Prime Music. To compete, it's included a little bit of everything -- including live radio stations, family memberships, and perhaps most importantly, Taylor Swift's '1989' album.