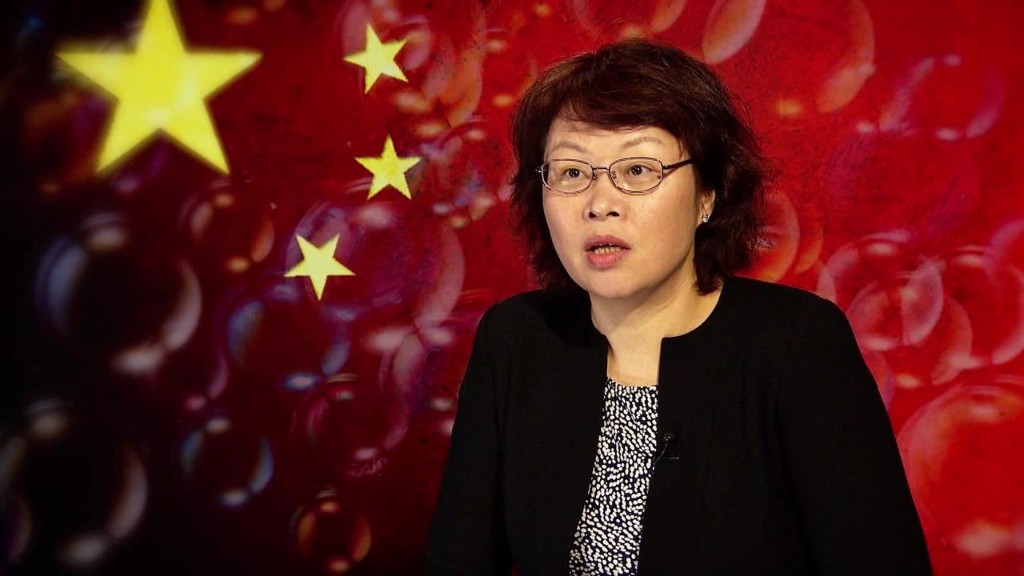 After an extremely volatile few weeks of trading, it looked like Chinese stocks were finally taking a breather on Wednesday.
Yeah, right!
The Shanghai Composite spent much of the day in positive territory, before plummeting roughly 5% in the final hour of trading. The benchmark index closed 5.2% lower on the day, while the smaller Shenzhen Composite shed 4.8%.
China's 90 million investors have become accustomed to wild stock swings in recent weeks, despite efforts by Beijing to stabilize the market. The People's Bank of China cut interest rates to a record low over the weekend, but investors have largely shrugged off the central bank's actions.
The Shanghai Composite has lost 21% in a little more than two weeks, while the Shenzhen market has declined by 25% over the same time period.
The China Securities Regulatory Commission tried to reassure investors again on Monday evening, issuing a statement that blamed "irresponsible internet hearsay" and critical commentaries for "disturbing market order." On Tuesday, stocks trading in Shanghai responded by dropping through the floor, before reversing course and ending 5.5% higher.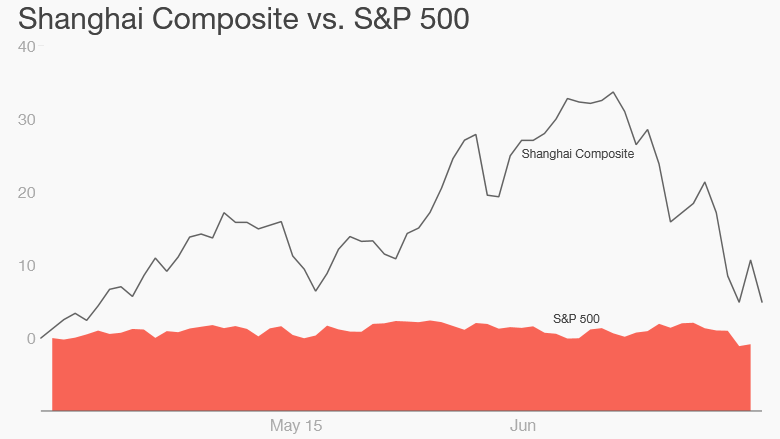 The nerve-shredding moves may be hard to stomach, but there is a silver lining for investors. Despite recent losses, the Shanghai Composite has still surged 25% so far this year, and the Shenzhen Composite is up 65%, making it the world's top-performing index.
But experts say the performance isn't backed up by facts on the ground. China's economy is going through a rough patch, with growth now at its weakest pace since 2009. Corporate profits are actually lower than a year ago.
So this isn't about fundamentals. Instead, it appears the market is being carried higher by various forms of government stimulus and investor frenzy. BlackRock analysts describe the market as one where "sentiment rules, while valuation is an afterthought."