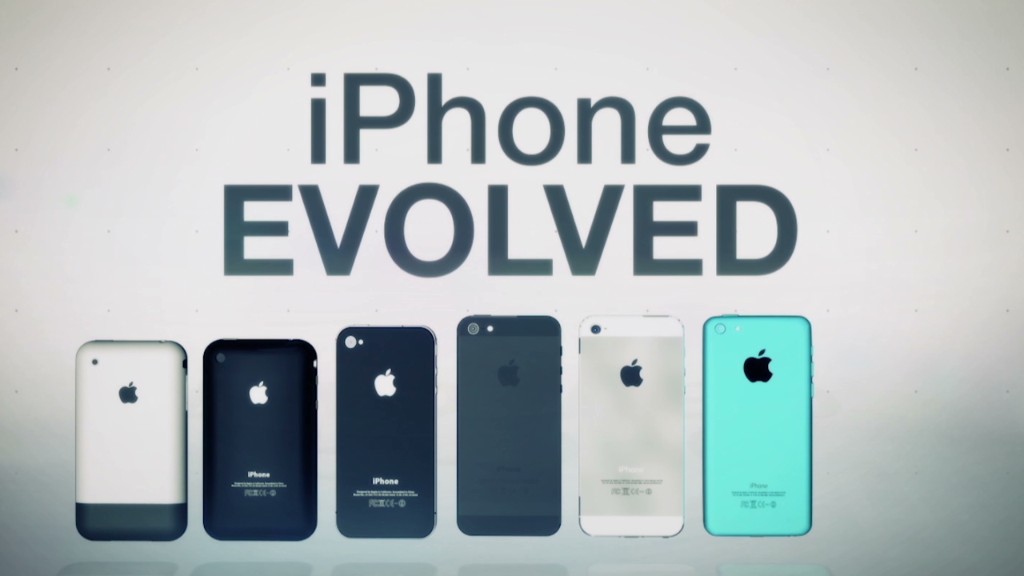 The iPhone is undergoing a makeover. Even if you can't see it yet.
Leaked images of the new iPhone don't look too different from the current iPhone 6 at first glance, according to photos obtained by 9to5Mac.
But the new iPhone's internal components appear destined for an upgrade.
According to the latest rumors, the iPhone 6S is slated for a fall release and its widely anticipated feature is Force Touch: the touch screen will also be sensitive to pressure.
Based on the leaked images, here's what we think we know about the iPhone 6S (or whatever Apple will call it).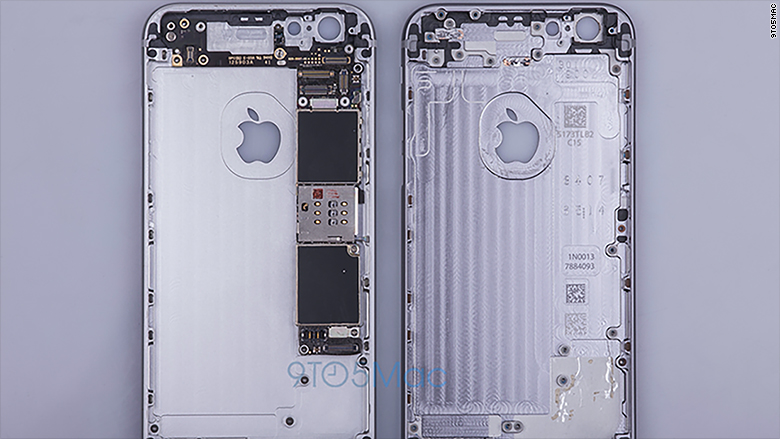 The big picture
The 4.7 inch iPhone 6S is unlikely to change notably in appearance from the iPhone 6, according to the photos provided to 9to5Mac from "a proven source familiar with Apple's supply chain." The dimensions, position of holes and even the shade of gray offered as a color option, all seem the same for now.
There is no information about a newer version of the larger 5.5-inch iPhone 6 Plus yet.
Speculations about a dual-lens camera systems were in the air. But judging by the mostly unchanged case, the camera could protrude less, but there simply won't be room for two cameras in the new shell. That rumor appears to be dead.
The smaller details: 9to5Mac, which has an extremely good track record at predicting the future of Apple devices and software, confirms that the mounting points on the exterior case match the information they have about the new logic board, suggesting that internal changes are underway.
What those changes are can't yet be known from the images. The changes likely don't involve the connectors, speakers and microphones -- they all remain identical to the current iteration.
One rumor was that Apple would get rid of it's iPhone 6's antenna lines that wrap around the edge of the phone. Apple appears to have tried -- the company did file for a patent on a a technique to hide them. But that modification does not make an appearance yet in the leaked images. Sorry, the lines are probably here to stay.
Related: Apple is about to make your iPhone a lot cooler
What it means for you: If you are upgrading from an iPhone 6, you'll get to keep the same phone case that you love. If you're upgrading from a different smartphone, cases will be readily available on the day you buy it.
Screen protectors, chargers and headphones will stay the same too. Accessory producers don't have to revamp their production lines all over again.