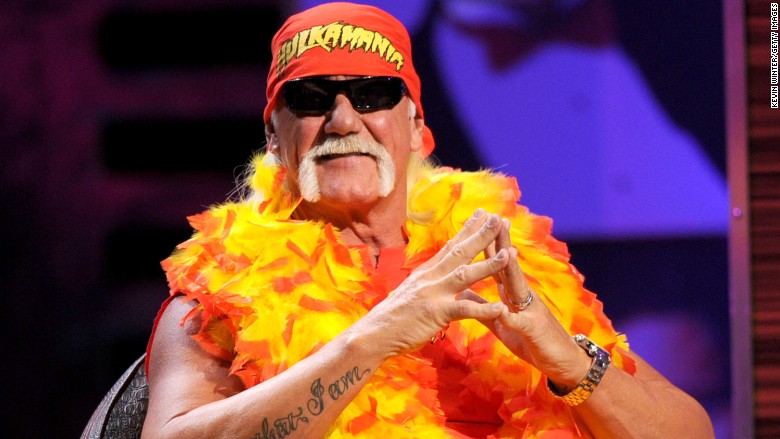 The much-anticipated legal showdown between Hulk Hogan and Gawker will have to wait.
Florida's Second District Court of Appeal ruled Thursday that the trial centered around Gawker Media's publication of a sex tape featuring Hogan will not begin on July 6 because of a legal technicality. The judge had not allowed sufficient time between the last motion filed and the start of the trial.
In the opinion filed Thursday, the appeal court wrote that Florida law "prescribes a minimum interval of fifty days between service of the last pleading and commencement of trial." By the time the trial date was set on June 19, "the window for doing so had been closed for weeks," according to the court.
A new start date has not been set.
Gawker Media had asked for the delay. Heather Dietrick, the company's president and general counsel, said in a statement that the postponement of the trial "provides us the important opportunity" to learn more about three Hogan sex tapes, the existence of which was confirmed by the FBI last week. Those tapes, Dietrick said, "appear highly relevant to the facts of the case."
Related: More Hulk Hogan sex tapes in Gawker case
She said Gawker has "the right to know the full story," namely because one of the tapes provided by the FBI on Thursday is "incomplete." Another tape, according to Dietrick, contains a "serious irregularity."
In an interview that will air Sunday on CNN's "Reliable Sources," Gawker founder and chief executive said the tapes could demonstrate a "pattern" in Hogan's behavior, which he said could be significant to the case.
Hogan, whose real name is Terry Bollea, is suing Gawker Media for $100 million over the site's publication of footage that showed the former pro wrestler having sex with Heather Clem, the ex-wife of shock jock Bubba the Love Sponge Clem. Hogan claims that posting the tape was an illegal invasion of his privacy.
His lawyer, Charles Harder, was disappointed with the ruling.
"It is unfortunate that the Court of Appeals vacated the trial date today but we look forward to returning to court soon to seek justice against Gawker for its illegal conduct," he said.
Heather and Bubba Clem were married at the time of the sex tape, and the two were originally defendants in Hogan's lawsuit. Hogan's legal team has settled with both.
Gawker Media received the sex tape from an anonymous source in 2012 and published portions of it later that year on its flagship gossip site, Gawker.com. A judge ordered the site to remove the video, but the commentary that accompanied the footage remains online. That post has racked up more than 5 million clicks.
Denton was candid about the threat the lawsuit posed to his company, which he founded in 2002.
"We don't keep $100 million in the bank, no," Denton told the New York Times in a story published last month.