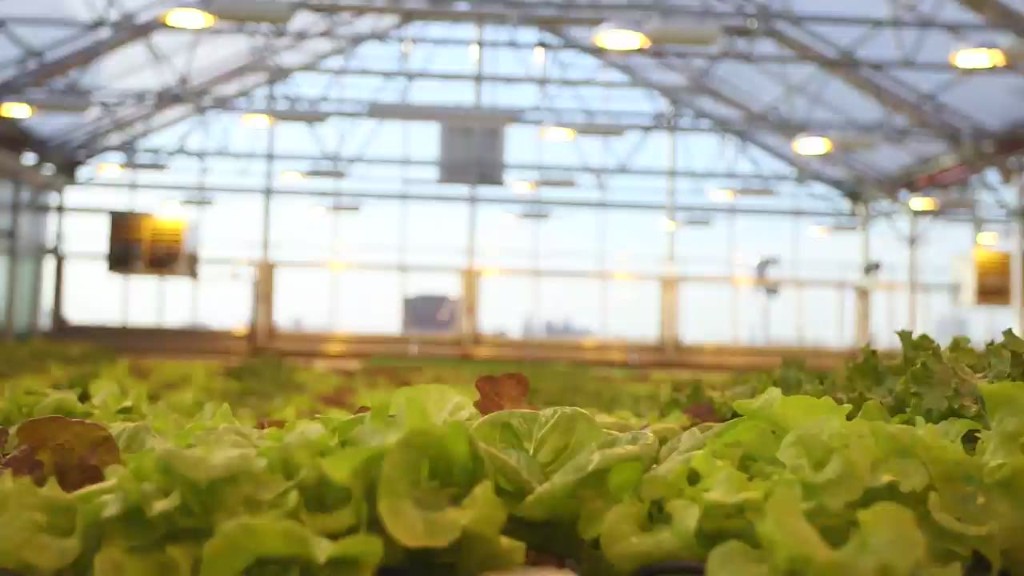 Whole Foods execs are admitting the chain has been overcharging customers in New York City stores, but promised that if that ever happens again they'll give the food to customers for free.
John Mackey and Walter Robb, co-CEOs of Whole Foods (WFM), apologized to customers in a video filmed in the sliced fruit section of one of their grocery stores. The casually dressed execs admitted that some customers had been accidentally overcharged for sliced fruit, fresh squeezed juices and sandwiches by workers who made errors.
"Straight up, we made some mistakes," said Robb, framed by containers of sliced strawberries, kiwis and pineapples. "We want to own that and tell you what we're doing about it."
Mackey said there has been a "very, very small percentage of mis-weighing errors" made by the workers prepping and pricing the food.
"We know they're unintentional because the mistakes are both in the customers' favor, and sometimes not in the customers' favor," said Robb.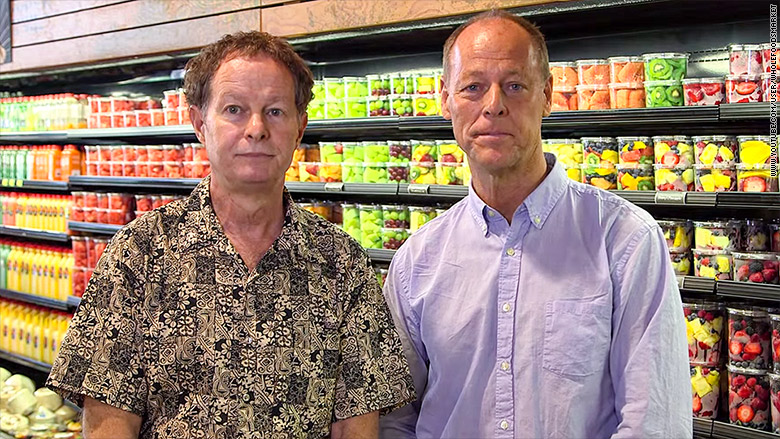 The admission followed a recent investigation by the New York City Department of Consumer Affairs, which uncovered what it called "systematic overcharging for pre-packaged foods."
DCA commissioner Julie Menin said her inspectors described it as "the worst case of mislabeling they have seen in their careers" and they found only a few instances where customers actually benefited from underpriced food.
After Whole Foods released its CEO video, Menin said, "We are gratified that, as a result of our investigation, Whole Foods is admitting the deficiencies in how they label their pre-packaged foods and taking steps to ensure that no New Yorker is overcharged."
Related video: This Brooklyn rooftop supplies Whole Foods
Mackey said that Whole Foods is going to increase training in New York and nationwide "because we want to be perfect in this area. We don't want there to ever be any mistakes."
"We're going to be reporting back to you, the customer, on exactly what kind of progress we're making here," he added.
He also offered a "100% guarantee" to customers.
"If there's a mistake that's not in your favor we promise to give you that item for free," said Mackey.
Going forward, Menin said she's going to keep an eye on Whole Foods.
"DCA will remain vigilant and hold Whole Foods and other supermarkets accountable for any misleading and deceptive practices," she said.