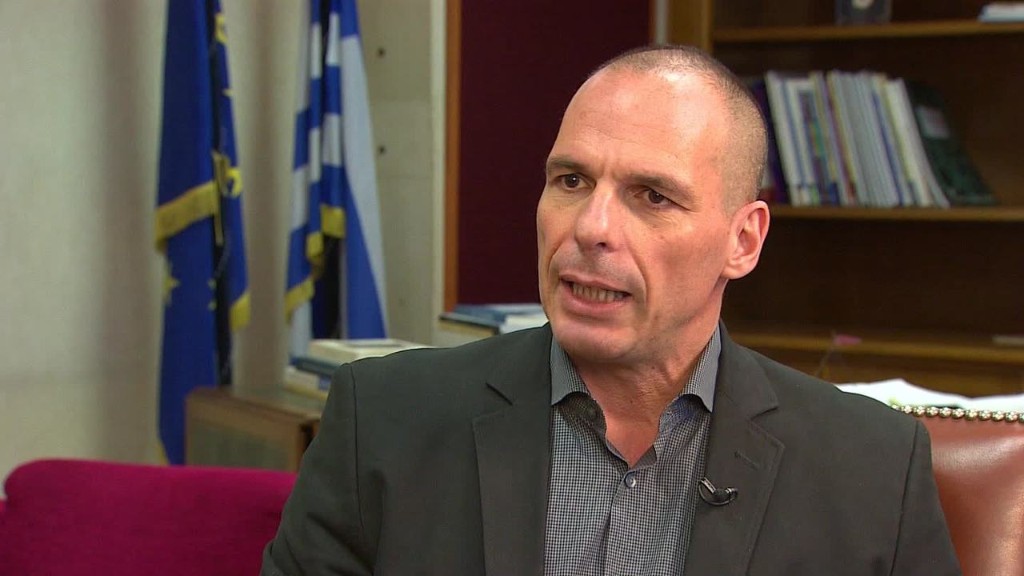 Greece is facing a hideous choice: A third massive international bailout with strict austerity attached, or economic collapse.
Greeks are preparing to vote Sunday in a referendum on whether to accept a bailout offer from Europe and the International Monetary Fund. Prime Minister Alexis Tsipras is urging people to reject the proposal, saying that would strengthen his hand in negotiations.
But there's a big problem: European leaders say a "no" vote would show Greece is unable to carry out the reforms needed to keep the euro. A return to the drachma would seem inevitable.
"I think there would not only be no basis for a new [bailout] but it would be very much the question whether there would be a basis for Greece in the eurozone," said Jeroen Dijsselbloem, president of the Eurogroup of finance ministers.
Here's how the vote could play out: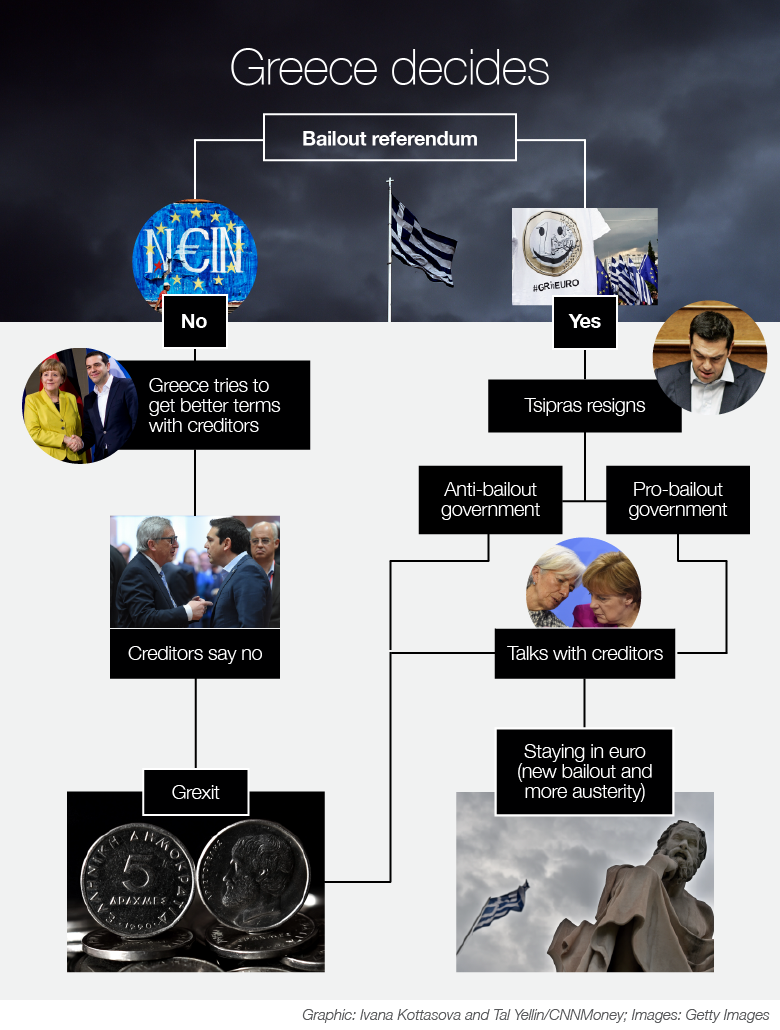 What a "no" vote means
If Greece votes "no" it would almost certainly lead to its exit from the eurozone, the so-called "Grexit" scenario.
That's because Greece has almost run out of money, and only Europe can save it.
"If there is a 'no' vote, it would be very difficult to start new bailout negotiations," said Vassilis Monastiriotis, professor of political economy at the London School of Economics. "Politically, there would be no way to support it."
If Greece can't get more bailout money from Europe soon, it will have to pay pensioners and public sector workers with IOUs -- perhaps within weeks. Its banks would have to stay shut or get new funding from somewhere.
That's when Greece would be forced to start printing its own currency. The new drachma would be worth much less than the euro, making crucial imports much more expensive for ordinary Greeks.
Things would get worse very quickly for most Greeks, who are already feeling the pain of six years of recession. The economy could shrink by another 25% in just two years. Political and social unrest may follow.
Europe is already talking about providing humanitarian aid, such as medical supplies, showing just how desperate things could get.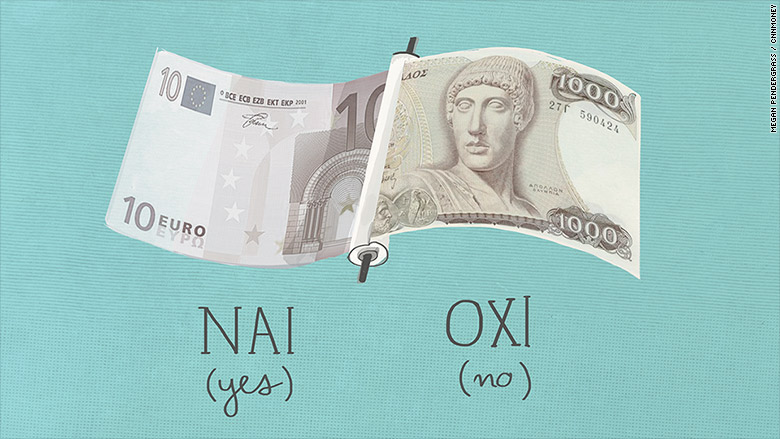 What a "yes" vote means
A "yes" vote could provide a way out of the crisis but it won't be easy or quick. Here's why:
The bailout offer the Greek government has put to its people expired on Tuesday. That means a completely new agreement has to be negotiated.
Tsipras has hinted he will resign if there is a "yes" vote. Greece would need a new leader at least, and perhaps even a new government.
Related: 11 faces of Greece's euro dilemma
Greece would have to accept even tougher spending cuts and tax rises than those on the table a few days ago because of the economic damage inflicted by this week's financial meltdown.
A new bailout will take weeks to negotiate. Greek banks could reopen sooner if the European Central Bank starts pumping in emergency funding again. For that to happen, the ECB will need to believe that a deal can be done.