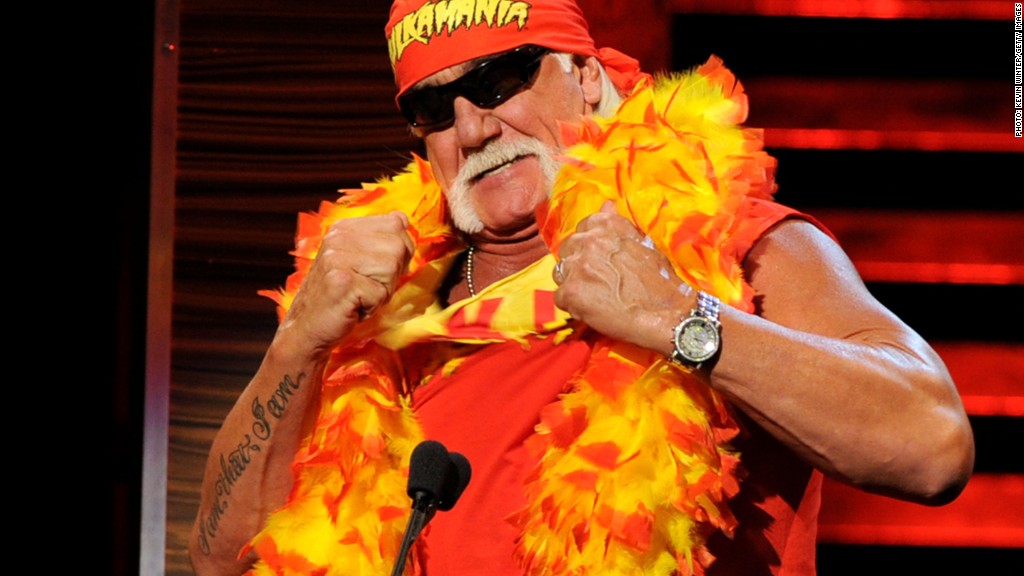 Hulk Hogan won't be rumbling in the courtroom anytime soon.
On the heels of a ruling that delayed the trial over Hogan's blockbuster invasion of privacy lawsuit against Gawker Media, a Florida circuit court confirmed on Monday that both sides won't convene until an October 20 hearing to set a new start date.
Hogan, whose real name is Terry Bollea, is suing Gawker for $100 million over the publication of video footage showing him having sex. The trial was slated to begin Monday, but the date was pushed back due to a legal technicality. With the hearing set for the fall, the trial now may not get underway until 2016.
Florida's Second District Court of Appeal ruled last week that sufficient time had not been given between the last motion filed and the commencement of the trial. Gawker petitioned for the delay.
Related: The Hulk Hogan versus Gawker sex tape trial delayed
Charles Harder, the lead trial counsel for Hogan, called the delay "unfortunate," but said he and his client "look forward to returning to court soon to seek justice against Gawker for its illegal conduct."
Gawker Media president and general counsel Heather Dietrick celebrated the appeal court ruling, saying that the delay will give the company "the important opportunity to find out more" about three sex tapes involving Hogan. The existence of those tapes was confirmed by the FBI late last month.
Related: More Hulk Hogan sex tapes in Gawker case
Dietrick also said there is a "serious irregularity" in one of the tapes that was produced by the FBI. No further details were available about the alleged irregularity.
Gawker originally obtained the Hogan sex tape in 2012. Later that year, the company posted a 100-second reel of the tape, which depicted Hogan having sex with Heather Clem. At the time the video was recorded, Clem was married to Bubba the Love Sponge Clem, a radio host who was once a close personal friend of Hogan.
A judge ultimately ordered Gawker to remove the video, but the company maintains it had the right to publish the footage because the sex tape had been the subject of news reports.
In an interview that aired Sunday on CNN's "Reliable Sources," Gawker Media founder and chief executive Nick Denton said he believes the case should be argued on First Amendment grounds.
"This is a case about the freedom of the press, the freedom of the press to report on a story that actually had already been aired by other outlets," Denton said. "And it's about freedom of expression."