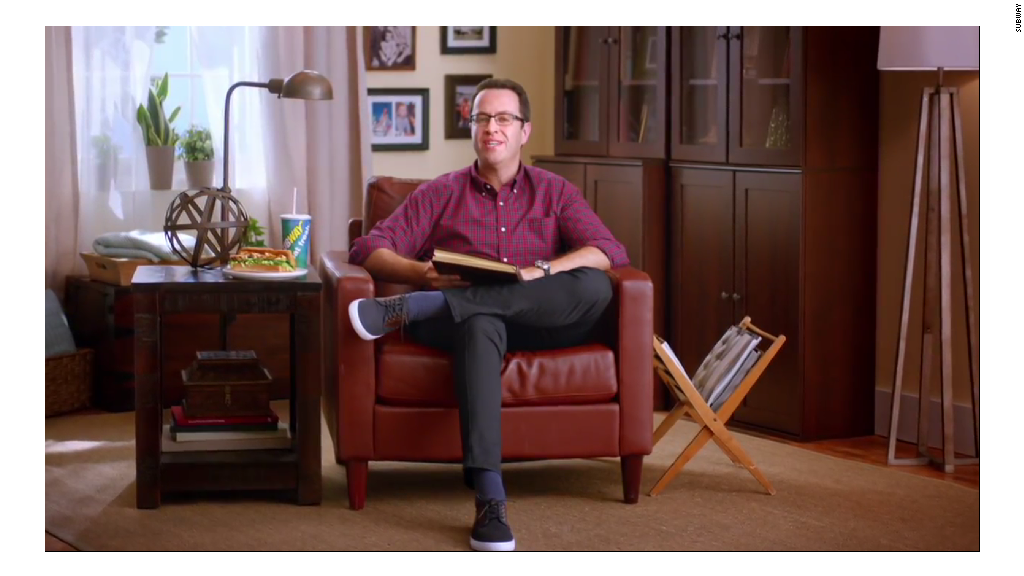 Subway and Jared Fogle have parted ways, Subway said late Tuesday.
"Subway and Jared Fogle have mutually agreed to suspend their relationship due to the current investigation," said a spokesman. "Jared continues to cooperate with authorities and he expects no actions to be forthcoming. Both Jared and Subway agree that this was the appropriate step to take."
The 16-year-long partnership between Subway and Fogle became problematic Tuesday when police searched his suburban Indianapolis home. Authorities wouldn't say what the investigation is about, but it comes two months after the executive director of Fogle's foundation was arrested on federal child pornography charges.
Fogle's attorney says he's cooperating and that he has not been arrested or charged with any crime.
Fogle's weight loss success story is well known. But the success of Subway, the sandwich chain he's promoted for 16 years, is less well known.
The first TV commercial starring Jared and the extra-extra large pants the chain helped him ditch aired in 2000. Two years later Subway's U.S. store count hit 16,000, surpassing McDonald's at the time.
Today Subway has more locations globally than any other retailer, fast-food or otherwise, with 44,000 stores in 110 countries. By comparison, McDonald's (MCD) has just over 36,000 stores worldwide, while Starbucks (SBUX) has 22,000.
Related: Authorities search Subway pitchman Jared Fogle's home
Jared didn't make Subway a smash-hit single-handedly. Everything from $5 foot-long subs to celebrity spokesmen like baseball star Mike Trout have helped clear the chain's path to success.
Another big factor in its proliferation: It's much less expensive for a franchisee to open a Subway storefront rather than one for McDonald's or Burger King.
"It's a model where you can become a franchisee to give yourself a job, where the franchisee might become the primary employee," said restaurant consultant Stacey Moore.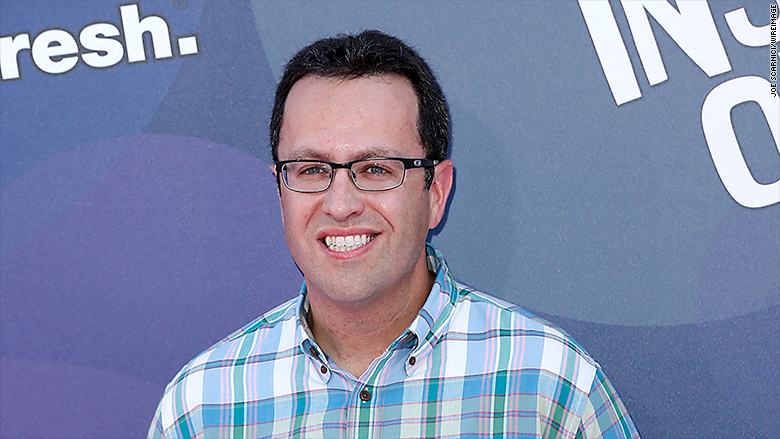 Related: America's favorite fast food chain is...
And Subway requires much less floor space, so a location can fit into a small space that wouldn't work for a burger place.
Privately held Subway doesn't report results to Wall Street, but it posted an estimated $24.5 billion in sales for 2014, according to the National Retail Federation, citing research from Kantar Retail. That's a fraction of the revenue for McDonald's (MCD) or Burger King.
The company is still run by Fred DeLuca, who opened the first store in Bridgeport, Conn., 50 years ago with a $1,000 loan from a friend.
Subway's ad agency originally discovered Jared when he was featured in a 1999 Men's Health story called "Stupid Diets That Work," after he lost 245 pounds eating nothing but two meals a day at Subway for a year.
The subsequent ad campaign was a hit, and helped boost Subway's image as a healthy option, giving it an "aura of health compared to a cheeseburger and fries," Moore said.