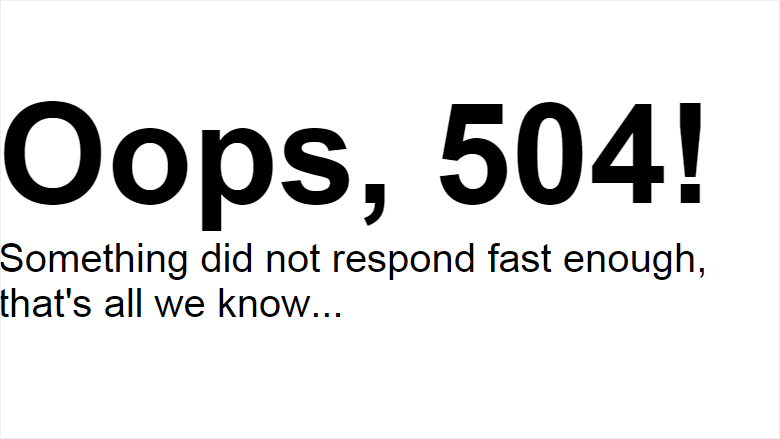 The homepage for the digital site of the Wall Street Journal experienced technical difficulties on Wednesday.
The technical glitch came at almost the same that the New York Stock Exchange halted trading due to its own "technical issue," which was a major story for the news outlet.
At approximately 11:45 a.m. on Wednesday the homepage for WSJ.com presented an error page that read "oops, 504! Something did not respond fast enough, that's all we know..."
Soon after the homepage returned, but with a temporary homepage design.
At the top of the temporary page it read, "WSJ.com is having technical difficulties. The full site will return shortly."
"We are aware the home page is down. Working to be back up as quickly as possible," a spokesperson for WSJ said in an e-mail.
A WSJ reporter told CNNMoney that an email was sent to the WSJ news staff that said "techs are investigating."
At around 12:35 p.m., the Wall Street Journal's homepage regained seemingly full functionality.
The apparent technical error at the paper comes on the same day as United Airlines and the New York Stock Exchange also experienced computer glitches. These glitches grounded flights and suspended trading.