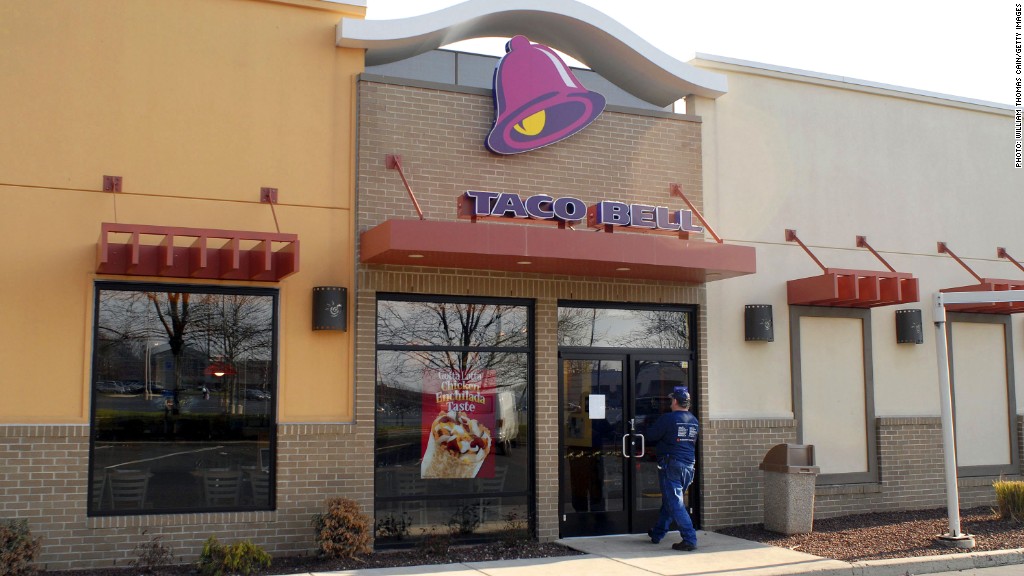 Taco Bell wants to bring its burritos and Crunchwraps to your door.
The fast food chain said Wednesday it's partnering with a delivery-service startup to roll out door-to-door catering -- starting with 90 cities in California and Texas.
Customers at 200 restaurants in San Francisco, Los Angeles, Orange County and Dallas will be able to order Taco Bell thanks to its new partnership with DoorDash, a startup from Palo Alto, California born in 2012 that has raised more than $40 million.
"Knowing that delivery is the no. 1 request from our consumers, we see a tremendous opportunity to bring the Taco Bell experience to fans where and when they want it most," said Taco Bell CEO Brian Niccol said in a press release.
Taco Bell -- part of the Yum! (YUM) Brand family that also includes Pizza Hut and KFC -- already started testing delivery with DoorDash and plans to eventually expand the service nationwide to its 6,000 U.S. restaurants.
Taco Bell also said last month that it's experimenting in its Chicago locations by added alcoholic beverages to its menu, including beer, wine and "mixed alcohol Taco Bell freezes."
Additionally, in October last year, Taco Bell launched an app that allows its customers to pre-order food for pickup.