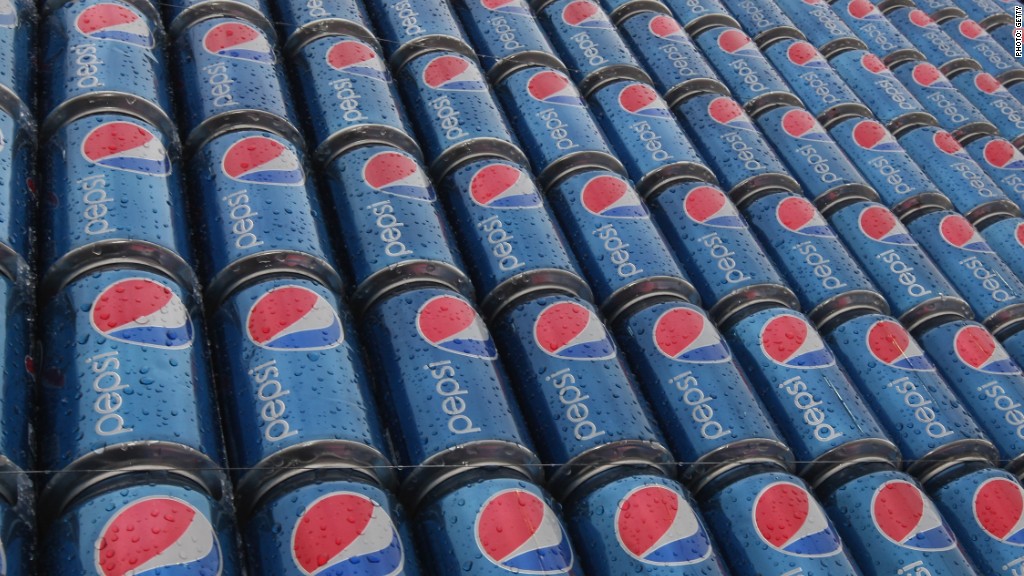 Who says consumers are eating healthy? Pepsi, the maker of sugary sodas, potato chips and Doritos, reported sweet results for the second quarter Thursday.
Pepsi's sales came in at about $16 billion, while earnings were up slightly to $2 billion, or $1.32 a share. That easily beat Wall Street's estimates for revenue of $15.8 billion and a profit of $1.24 a share.
Revenues rose 5% from a year ago -- excluding the impact of foreign exchange rates. Overall sales were actually down 6% when factoring in currency fluctuations in Europe and Latin America.
That's because Pepsi (PEP), like many other companies that generate a big chunk of their sales and profits overseas, has been hurt by the strong dollar this year.
Pepsi CEO Indra Nooyi acknowledged this -- as well as turmoil in Europe and Asia.
"The macroeconomic environment around the world remains volatile and foreign exchange headwinds persist in many of our international markets," she said.
Related: Nooyi is one of the highest-paid female CEOs
But the company also raised its earnings outlook for the year.
Still, investors didn't seem that impressed.
Pepsi's stock fell 1% Thursday. Pepsi, which is not far from its all-time high, has been a much better performer than top rival Coke (KO) in the past few years though.
A big reason for that is Pepsi's diversity. In addition to its namesake soda, the company also owns the Frito-Lay snack unit and Quaker Foods.
Related: Pepsi to replace Coke as NBA's official sponsor
Frito-Lay's sales have outpaced beverages lately, and that's a trend that should continue as soda sales remain relatively flat in the United States.
But Pepsi is taking steps to try and rejuvenate its beverage brand. Nooyi touted the company's "keen focus on innovation" as well as "scientific R&D and strategic insights" to develop new products.
That's led to some offerings with names geared straight at the millennial crowd, such as Naked Juice Berry Almond Nutmilk, Pepsi Limon and Mtn Dew Baja Blast.
Pepsi also announced in late April that it is ditching aspartame, a controversial sweetener, in Diet Pepsi.
Related: Diet Pepsi is getting a new sweetener
On the food side, Pepsi has unleashed Doritos Jacked 3D Cheddar Bacon Ranch, Quaker Protein Instant Oatmeal Cups and Gatorade Prime Energy Chews in Green Apple on the market.
But Pepsi is also going retro. There are reports that it is planning to bring back Crystal Pepsi, a clear soda that was a cult favorite in the early 1990s.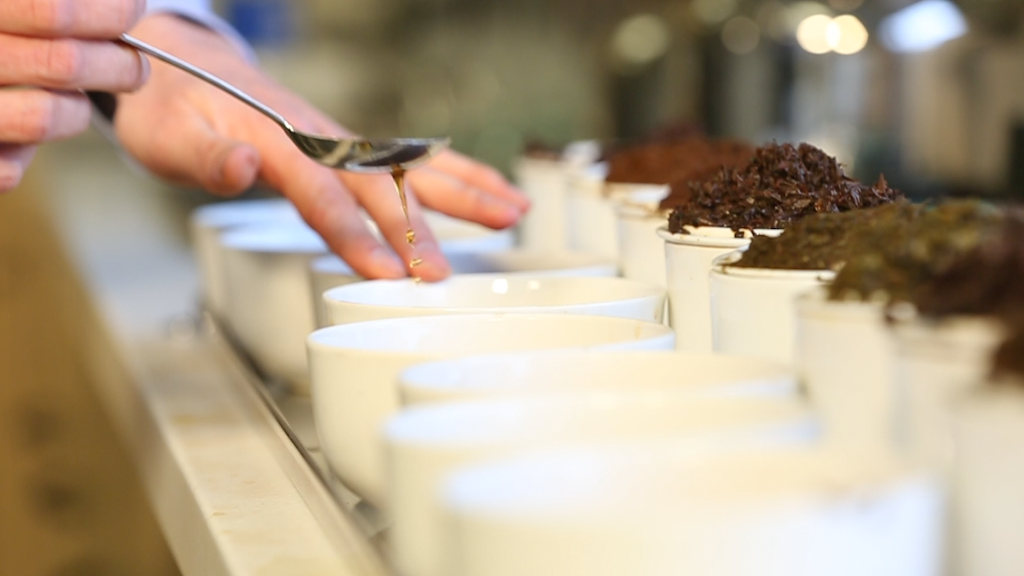 The company recently announced plans for a Stubborn Soda brand that will only be sold at soda fountains. Pepsi is making a big bet on tea as well.
So will Coke benefit from the same trends that helped Pepsi? Or is Pepsi's strength coming at the expense of Coke? We'll have to wait a bit to find out. Coke reports its second quarter results on July 22.