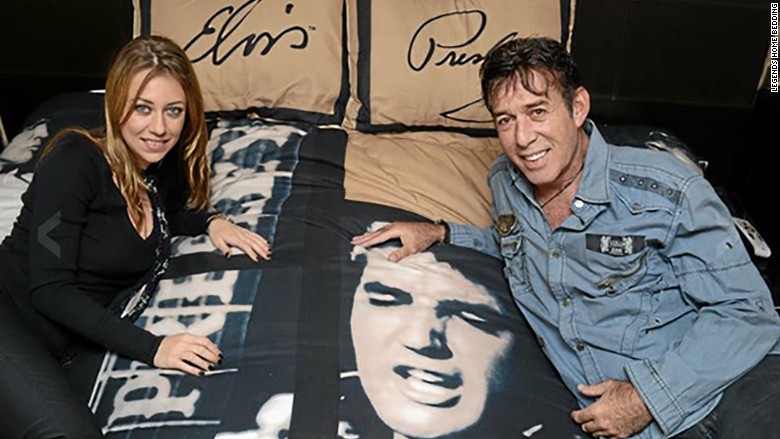 Pair up with the right American icon and you could score a coveted deal to sell your goods at Wal-Mart.
For entrepreneurs David Bursteen and Ines Brigman, it was Elvis Presley.
The duo was invited to Wal-Mart's headquarters last March to pitch their Elvis Presley bedding collection.
Related: The man who wants to save bees
If things went well, it would be their second successful encounter with the retail giant.
L.A.-based Legends Home Bedding was one of two winners of Wal-Mart's (WMT) "Get on the Shelf" contest in 2013, which searched for hot new products to sell on WalMart.com. But the win didn't actually get the bedding on the shelves in Wal-Mart's 4,000-plus U.S. stores.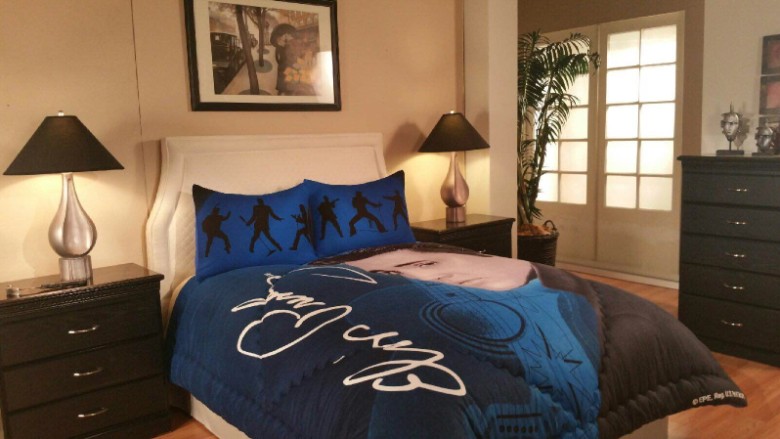 "It didn't matter that our collection was already selling on Walmart.com," said Bursteen, adding that they'd sold "in the low thousands" of sets online in the last two years.
"To get picked up for Wal-Mart stores, we had to start our pitch from scratch. It's probably easier getting into Harvard than getting your product into Wal-Mart."
Related: This travel jacket does 15 things at once
In Bentonville, Bursteen and Brigman had 45 minutes to pitch to eight Wal-Mart buyers.
"We tailored our presentation to why the collection made sense for Wal-Mart stores," said Bursteen.
An hour-and-a-half later, they got a deal to sell the collection in 200 Wal-Mart stores during the 2015 holiday shopping season.
He and Brigman decided to create an Elvis bedding collection, "in Wal-Mart blue," exclusively for the retailer, priced at $73.
"If we sell through at least 85% of the product during that time, we'll be in a good position to get into all of Wal-Mart stores," said Bursteen.
Related: Startup tycoons reveal their "Aha" moment
Bursteen said it took his small startup about a year to find a new manufacturer to ramp up production to handle the volume that Wal-Mart requires -- instead of a few thousand sets, they'll need hundreds of thousands.
"We have a bigger warehouse and five full-time employees now," he said.
They also have plans for a follow-up line.
"Wal-Mart buyers told us who they'd like to see next in our collection," said Bursteen. "Marilyn Monroe."