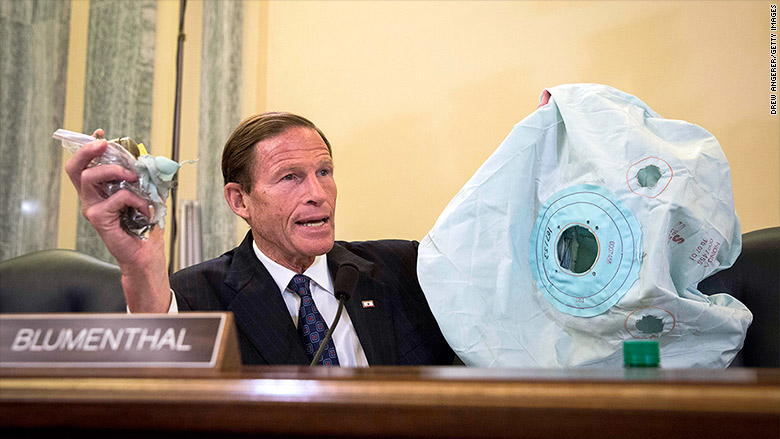 At least eight people have been killed by exploding Takata airbags, and more than 100 injured. But the Japanese airbag manufacturer will not set up a compensation fund for victims and their families.
Sen. Richard Blumenthal asked Takata to start a victim compensation fund similar to the one created by General Motors (GM) for victims of its ignition switch recall during a Senate hearing in June. But the company said Thursday that although it will pay victims, it won't set up a fund.
"We are committed to treating fairly anyone injured as a result of an inflator rupture," said spokesman Jared Levy. "Takata has settled a number of injury claims and will continue to do so based on the facts and circumstances of individual cases."
Takata has recalled airbags in 34 million U.S. cars and millions more overseas -- the largest auto recall in history. The airbags can explode, sending shrapnel into drivers and front seat passengers. Eight deaths have been tied problem so far, but even Takata executives have testified they expect more deaths to be attributed to the airbags.
Related: Takata CEO apologizes for airbag deaths
Takata's refusal to set up a fund means that victims and their families have to hire lawyers to sue Takata, and probably split any award with those attorneys. By comparison, victims of the GM ignition switch recall can file a claim and get a payout without an attorney.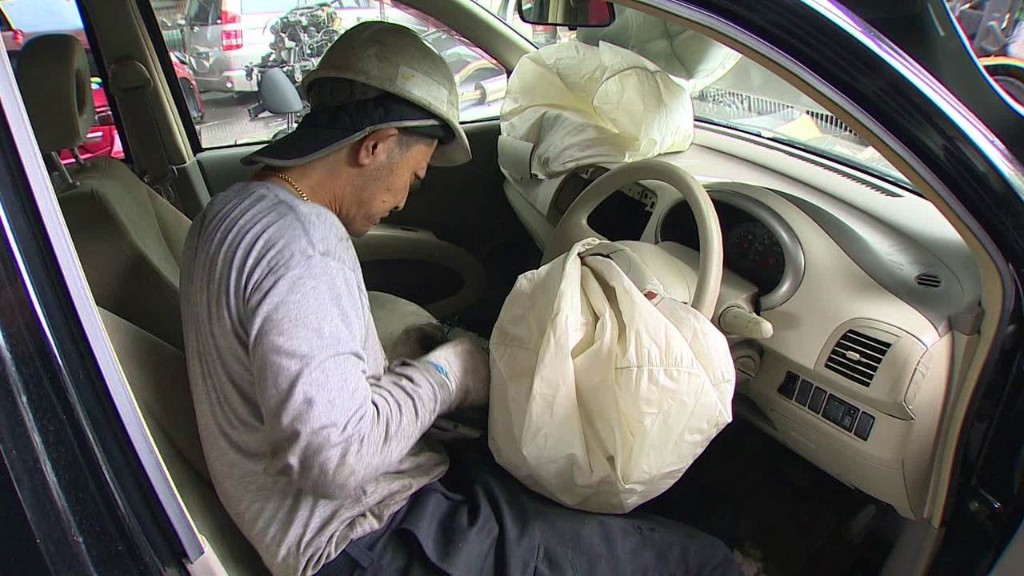 Blumenthal on Friday asked Takata to reconsider what he termed its "callous misjudgment."
"I am astonished and deeply disappointed by Takata's refusal to establish a victim's compensation fund," he said.
Related: Takata accused of putting profits ahead of safety
The GM fund administrator Kenneth Feinberg has so far identified 121 people who were killed by the ignition switch problems whose families will be compensated.
The automaker expects to pay a total of at least $400 million to victims. The ignition switch, which GM has admitted should have been recalled a decade earlier, can cause a car to accidentally shutoff while being driven.