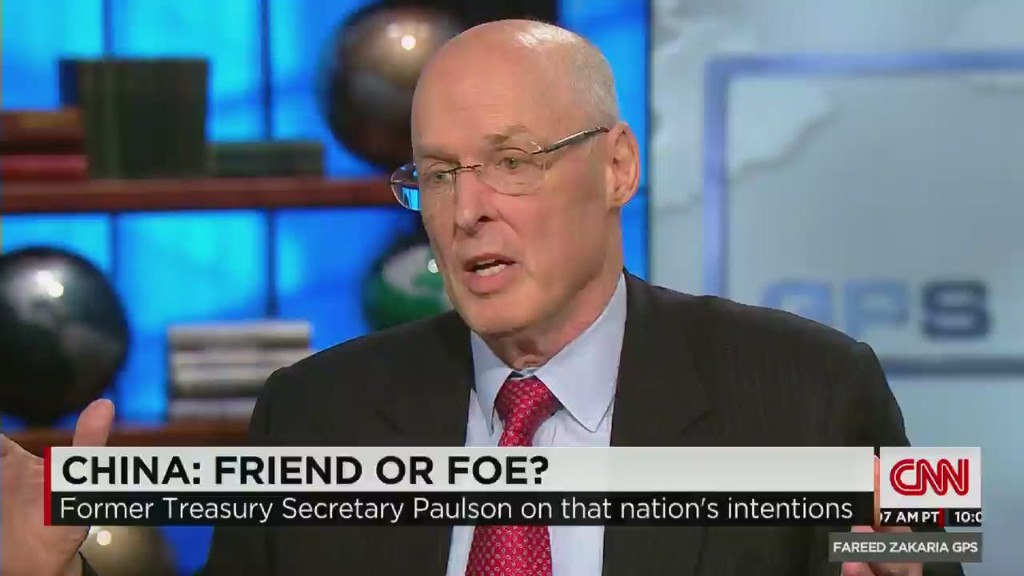 As Chinese takeovers go, this one would be huge.
Chinese state-owned firm Tsinghua Unigroup is preparing a $23 billion bid for U.S. chipmaker Micron, the Wall Street Journal reported on Tuesday. If completed, the deal would be the biggest-ever Chinese takeover of a U.S. firm.
The Journal said that Tsinghua Unigroup was prepared to pay $21 a share, or 20% more than their current price. A Micron spokesman told CNN that the company had not yet received an offer.
Micron, based in Idaho, makes memory chips for computers and other electronics. Tsinghua Unigroup already has partnerships with U.S. firms Intel (INTC) and HP.
The Micron deal, should it come to fruition, would be worth roughly $23 billion.
Here's how that stacks up against the top five Chinese purchases of U.S. firms, according to Dealogic:
--2013: Shuanghui buys Smithfield Foods for $7.1 billion
--2007: China Investment Corp takes 10% stake in Morgan Stanley for $5.6 billion
--2014: Lenovo buys Motorola Mobility for $3.1 billion
--2007: China Investment Corp buys 10% of Blackstone for $3 billion
--2012: Dalian Wanda buys AMC Entertainment for $2.6 billion
Major potential stumbling blocks remain for any deal between the tech companies.
Any merger involving Micron is likely to face close scrutiny by the Committee on Foreign Investment in the U.S., a federal regulatory body that must approve the sale of U.S. firms to foreign investors.
The committee, known by the acronym CFIUS, assesses the potential national security effects when a foreign entity seeks to gain control of a U.S. company.
Companies involved in such deals can voluntarily submit to a CFIUS review. Or the committee can mandate a review if it believes a deal may raise national security concerns.
If the committee determines there are national security concerns that cannot be resolved, it can recommend a presidential review. Only the president has the authority to suspend or prohibit a transaction.
Related: Is pork a national security asset?
President Obama has already blocked at least one Chinese deal on national security grounds. In 2012, he nixed the acquisition of four wind-farm companies by a Chinese-owned firm. The concern was that the wind-farm projects were located near a Navy weapons facility in Oregon.
In 2008, the Bush administration killed the sale of U.S. tech company 3Com to Huawei, a Chinese firm best known for its telecom infrastructure equipment.