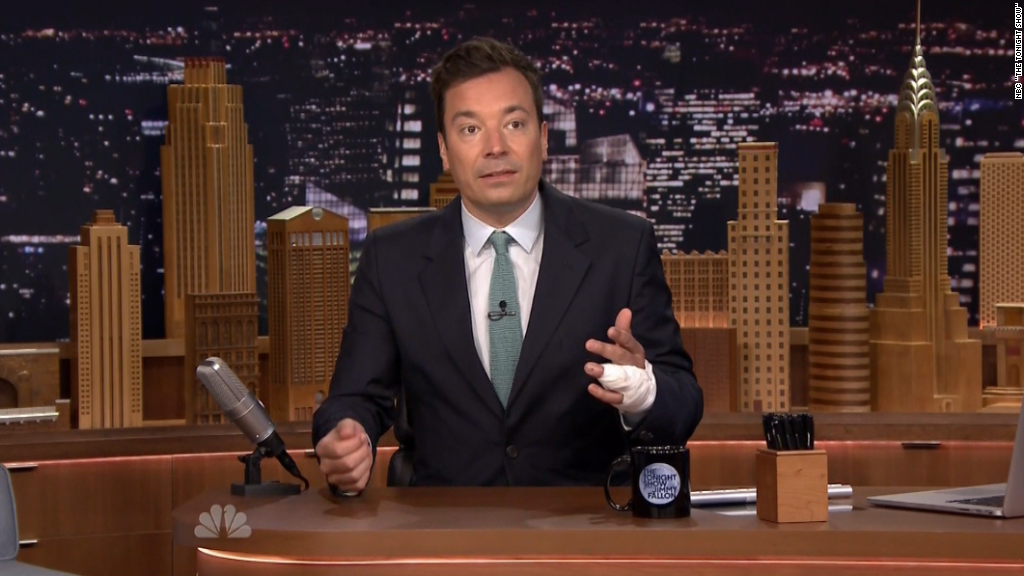 Jimmy Fallon returned to "The Tonight Show" on Monday night with an extra accessory: a cast wrapped around his left hand.
The NBC host hasn't been on air since hurting his hand a few weeks ago, an injury that was much more severe than first reported.
"I tripped and fell in my kitchen on a braided rug that my wife loves, and I can't wait to burn it to the ground," Fallon said to laughter. "My ring got caught on the countertop when I was going down, and stuck there and pulled my finger off."
Fallon explained that he originally thought he just broke his finger. However, he quickly learned from doctors that his injury was a "ring avulsion" that required emergency micro-surgery in order to save his finger.
"Apparently the odds aren't great with these things," Fallon continued. "Usually they just cut your finger off."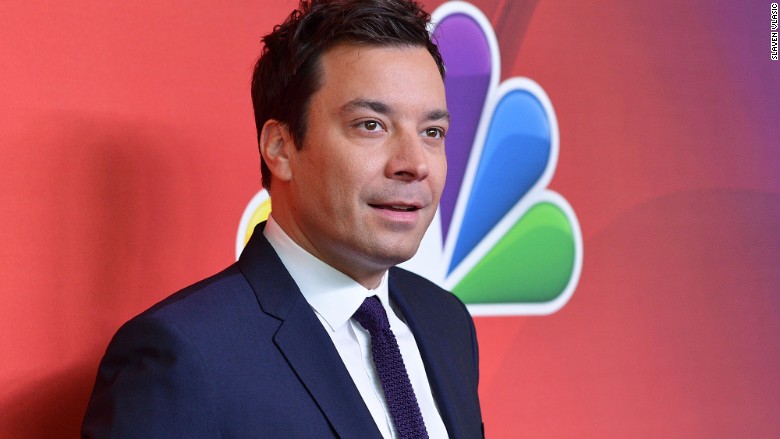 Fallon said the surgery took roughly six hours, and included a procedure that involved moving a vein from his foot into his injured finger.
"It's just a crazy story," Fallon said. "I won't get feeling back for eight weeks ... I was in the ICU for 10 days."
Fallon finished his story by thanking his nurses and doctors at New York's Bellevue Hospital, his wife and fans.
The injury, which occurred in the final week of June, led "The Tonight Show" to cancel a taping. Luckily for Fallon and the broadcast, the show went on a scheduled two-week hiatus right after the injury.
"I am so happy to be back after our two week break," Fallon said to open the show. "In fact, I was so excited I went around the office giving everyone a high four."