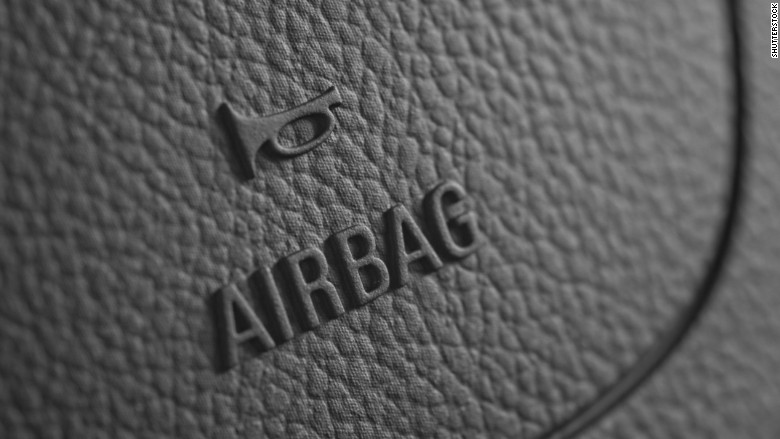 There are two new reports of injuries caused by exploding airbags, and federal safety regulators are investigating.
What's surprising is that the airbags weren't manufactured by Takata, which has recalled a record 34 million U.S. cars for airbags that can explode and send shrapnel into drivers and front-seat passengers.
The probe suggests that there could be other flawed airbags on the road in addition to Takata's, and that regulators are responding aggressively to reports of problems .
Both airbags that exploded had inflators in them made by the same supplier, ARC Automotive. One inflator went into an airbag manufactured by parts maker Delphi (DLPH), and was then put into a 2004 Kia Optima. It exploded in an accident last year. The other was put into an airbag manufactured by Key Safety Systems and installed in a 2002 Chrysler Town & Country. That explosion was back in 2009.
So far there are no new recalls tied to these problems.
Related: How airbags (should) work
The two inflators are different designs. The National Highway Traffic Safety Administration says it appears that in the Town & Country airbag, the path for the gas mixture designed to inflate the bag was blocked by an unknown object.
"Given the potential for injury and the safety-critical nature of airbags, NHTSA has opened this investigation to collect all the relevant data and determine the appropriate steps for safety," the agency said in a statement.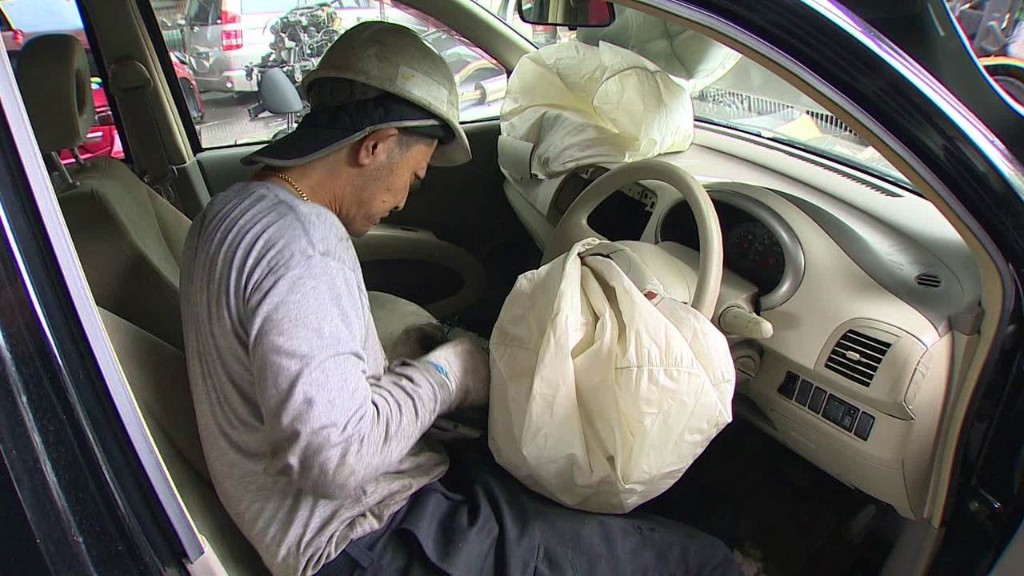 The agency has been criticized for not doing enough to investigate problems with exploding airbags manufactured by Takata, which have now been tied to at least eight deaths. The agency eventually pushed Takata to expand its recall in May of this year.
Related: Exploding airbag fix may take 5 years
Fiat Chrysler (FCAU) and Kia both said they no longer use the type of inflators now under investigation, and both are cooperating with the probe.
Delphi sold its airbag business in 2010, said spokeswoman Kristen Kinley.
ARC Automotive did not immediately respond to a request for comment Wednesday.