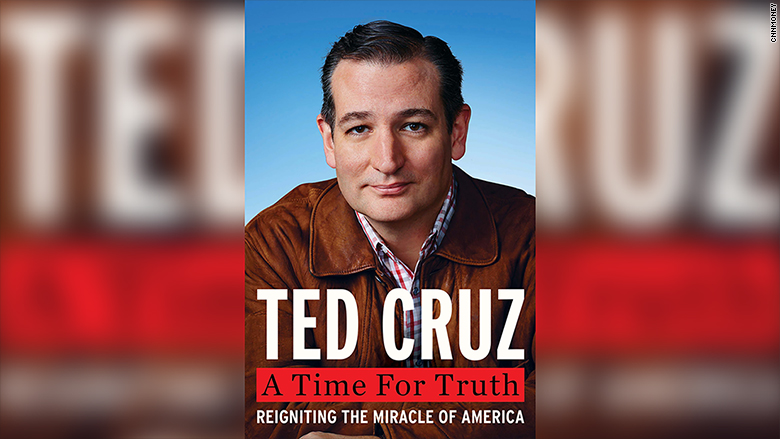 Ted Cruz's new book will appear on the New York Times' bestseller list Friday, a week after the newspaper rejected it as a bestseller because sales were allegedly inflated by "bulk purchases."
Times spokesperson Eileen Murphy said the memoir, "A Time for Truth," will be listed as number seven on its non-fiction list.
She denied that the newspaper altered its method of choosing its bestsellers.
"This week's NYT best seller list was arrived at using the same process as last week's - and the week before that," she said.
Cruz and his publisher HarperCollins both denied that bulk sales -- which are excluded by bestseller lists -- were responsible for the strong debut of the book.
Amazon (AMZN), the giant online bookseller, also said Monday that it found "no evidence of unusual bulk purchase activity."
Cruz, a Texas senator who is running for the Republican presidential nomination, claimed the newspaper was biased because he is conservative, which the New York Times has denied. The paper pointed out that other conservative writers like Bill O'Reilly and Ann Coulter are routinely on the list.
"A Time for Truth" is a personal account of Cruz's upbringing as a Cuban immigrant. It also claims to "pull back the curtain" on lobbying in Washington.