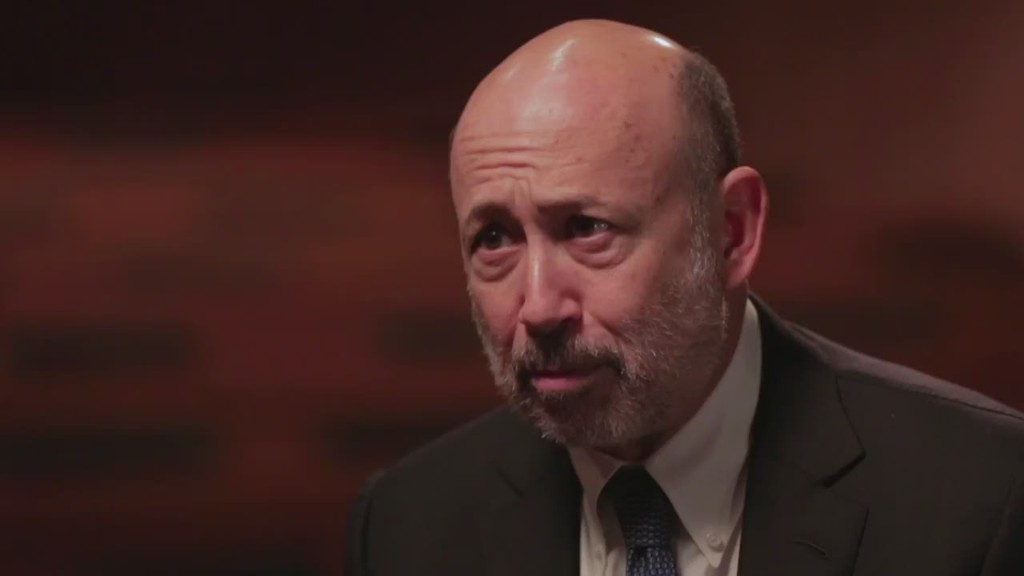 Forget about Greece. It looks like bankers may have to get used to austerity.
Wall Street's Masters of the Universe aren't making as much as they used to these days.
Goldman Sachs (GS) said in its latest earnings report Thursday that compensation and benefit expenses in the second quarter fell 3% from a year ago.
That may not sound like that big of a dip on the surface. But Goldman's so-called bonus pool shrank even as the company was adding more employees.
Goldman had 34,900 staffers at the end of the second quarter, up 8% from a year ago. So the average compensation per employee is actually 10% lower than the same period in 2014.
Related: Wall Street's exclusive '10 p.m. club'
Of course, Goldman employees are still rewarded handsomely for the work: the bank set aside an average of $109,140 per employee in the second quarter.
So nobody should feel badly about the fact that this is down from $121,111 last year.
But Goldman is not the only Wall Street titan that is starting to pull back a bit on bonuses and salaries.
Citigroup (C), which also reported earnings Thursday morning, disclosed that the bank's second quarter compensation expenses fell 9% from last year.
JPMorgan Chase (JPM) reported earlier this week that compensation expenses at its corporate and investment banking unit were down 4% from a year ago. Bank of America (BAC) said that compensation costs were down at its global markets division too.
Related: Elizabeth Warren wants to tax the big banks
Wall Street is still adjusting to a tougher regulatory environment in the wake of the financial crisis.
The industry's giants are discouraged from taking on as much risk as they did in the past. That means that profit margins won't be as high as they were during the industry's heyday in the mid-2000s.
JPMorgan Chase and Goldman Sachs both reported declines in revenue in the second quarter while revenues were flat at Citigroup.
As a result, many of the large banks are cutting costs to try and boost earnings. So don't be surprised if banks cut back on compensation even further if revenue growth fails to pick up anytime soon.