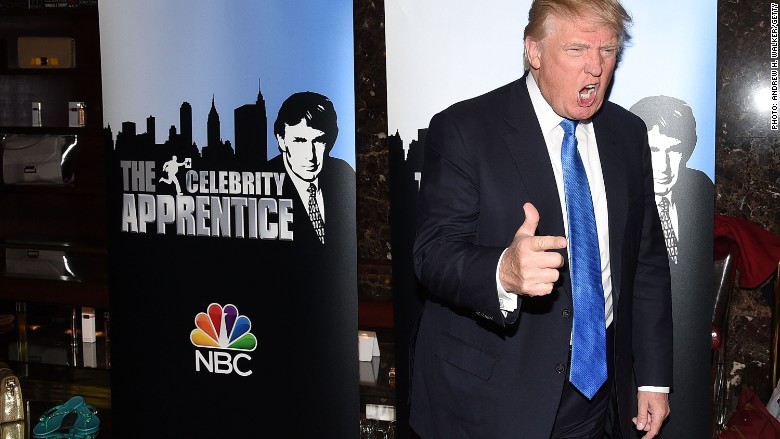 Donald Trump's claims of making millions off "The Apprentice" has divided the hosts at MSNBC.
Lawrence O'Donnell was so adamant that Trump is fudging the numbers that he tussled with fellow MSNBC personality Joe Scarborough over the matter on-air and on Twitter. During Thursday's edition of "Morning Joe," O'Donnell railed against Scarborough for accepting Trump's claim at face value.
"It's a lie, Joe. It's a complete, total lie," O'Donnell said to Scarborough.
Trump released his financial disclosure forms on Wednesday. The reality television star and real estate mogul claimed to be worth $10 billion, and said he racked up more than $213 million over the course of 13 years as the face of the NBC show. That would be more than $15 million a season.
Related: Trump claims he got $213 million for 'Apprentice'
Related: Donald Trump's best stock picks
O'Donnell asserted that Trump "didn't even make a million dollars" for his first year as host of "The Apprentice," which eventually morphed into "The Celebrity Apprentice." Trump, O'Donnell said, was nothing more than a "hired hand" and was "relatively low paid for this business." When Trump previously boasted about his salary at NBC in 2011, O'Donnell reminded, the network rebutted the claim.
Scarborough, a former Republican congressman and the host of the MSNBC morning program, laughed off O'Donnell's suggestion.
"You are so out of bounds saying that Donald Trump makes a million dollars on one of the most successful primetime shows," Scarborough said. "It is hilarious."
O'Donnell said Trump's reality show wasn't all that successful with only "two good years at the beginning." And O'Donnell, a former executive producer and writer for "The West Wing," said that Scarborough was out of his element.
"He's lying to you and you're falling for it because you don't understand how much people make in TV," O'Donnell told Scarborough.
Trump apparently called Scarborough during one of the show's commercial breaks to issue a "bet to a certain host on MSNBC." Scarborough relayed the terms.
If Trump's salary is not certified to be correct, Scarborough said, "then he will give said host one year's salary."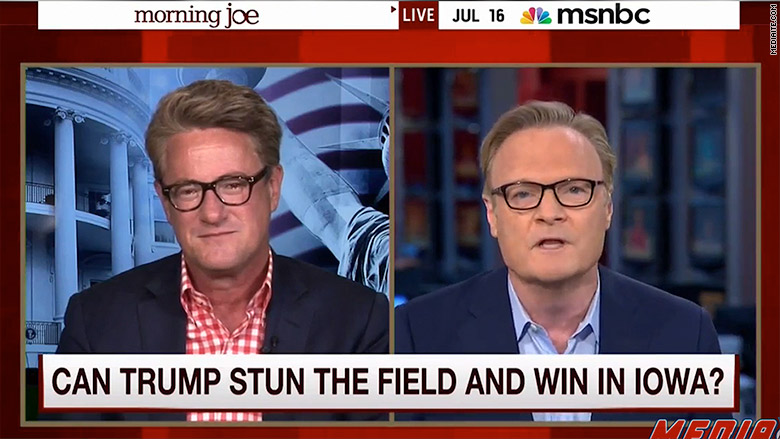 "If he is telling the truth, then said host owes Donald Trump a year of his television salary," Scarborough continued.
A Trump spokesperson clarified that, under the terms of the bet, Trump would pay one year of O'Donnell's salary, not his own.
An NBC spokeswoman said Wednesday that the network could not immediately verify Trump's salary claim. The network did not respond to a request for comment on Thursday.
O'Donnell, still fuming over his dust-up with Scarborough, took to Twitter later on Thursday morning to continue his rebuttal.
The segment on "Morning Joe" "proved why [Trump] impresses Republican voters," according to O'Donnell.
"NBC said [Trump] lied about his NBC salary and [Scarborough] believes Trump," he said.