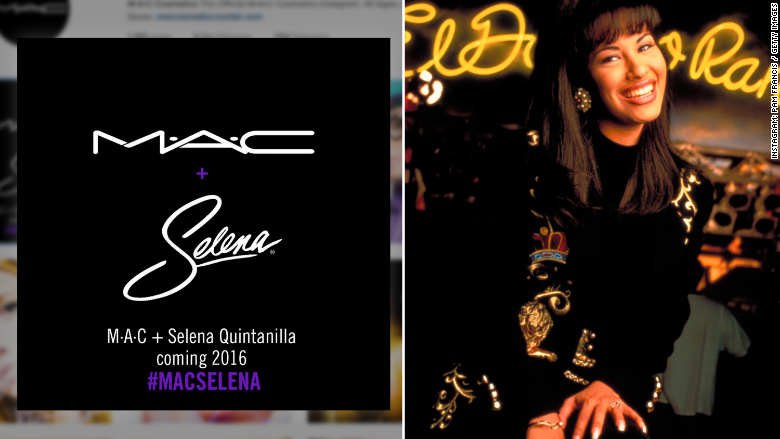 It's been 20 years since her death, but Selena's music and style continue to resonate.
MAC Cosmetics said Thursday that it will launch a collection inspired by the late singer in 2016 after nearly 38,000 of her fans signed a petition asking the company to do so.
"Like the legend herself, Selena Quintanilla's fans are an inspiration to us all for their love and enthusiasm," the company announced on its Instagram page Thursday. (MAC is owned by Estee Lauder (EL).)
The Mexican-American singer was poised for mainstream stardom when she was tragically shot to death in 1995 by the president of her fan club. Selena was only 23 but she had already won a Grammy for best Mexican-American album for "Selena Live!" and was just 15 years old when she won female entertainer of the year at the Tejano Music Awards.
Jennifer Lopez starred as Selena in the 1997 movie about the singer's life.
Related: 20 years after Selena's death
It's not the first time MAC Cosmetics is launching a celebrity-inspired collection. In the past, it teamed up with Lady Gaga, Miley Cyrus and Rihanna.