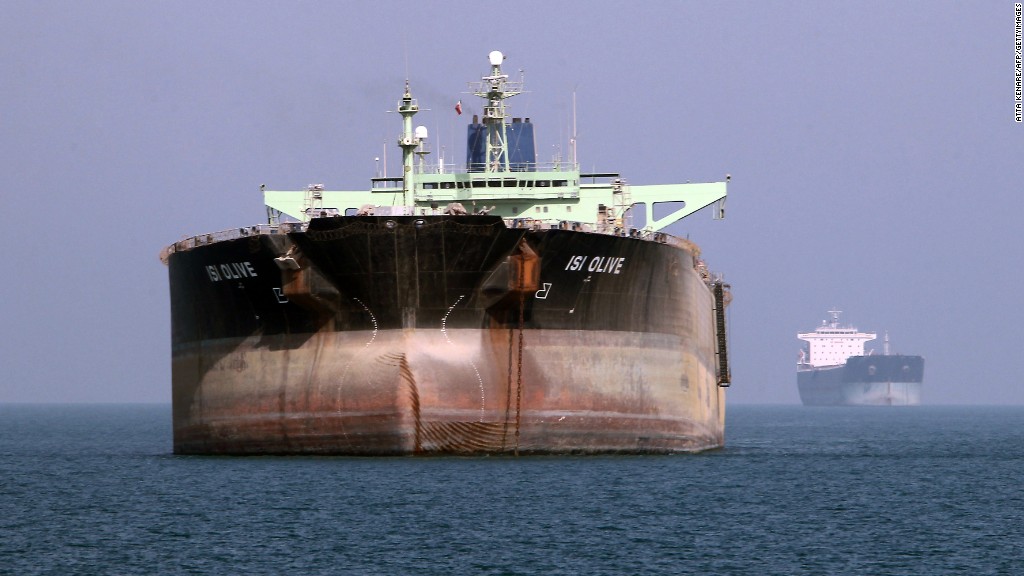 As the world readies to do business with an Iran free of sanctions, one country in particular is watching closely: India.
As a major net importer of oil, India has already benefited from the U.S.-led nuclear deal with Tehran. Oil prices have declined in recent days, driven largely by expectations of more Iranian crude hitting the market. According to India's Finance Ministry, power-hungry India saves nearly $1 billion in import costs for every dollar drop in global crude prices.
India is particularly well positioned to benefit because many of its refineries are designed to receive Iranian-grade crude, analysts said. On Wednesday, after the agreement was signed, Mumbai's Sensex closed up 1% on hopes of cheaper fuel. Shares in the Indian Oil Corporation Limited are up 5% since Tuesday.
But it's not all good news.
Since India refused to fully take part in the U.S. and EU-led sanctions on Tehran, Indian businesses have made substantial inroads in Iran, and the sanctioned country is now India's third-largest trading partner. Exports to Iran nearly doubled to $3.3 billion between 2009 and 2013, according to India's Ministry of Commerce.
Now, Indian businesses will begin to face stiff global competition.
"The sanctions provided us market access in Iran. However, we have to be in the market based on quality and competitiveness," said S. C. Ralhan, president of the Federation of Indian Export Organizations.
"We need to revisit our strategy so as to build on the success which we received during the sanction period," he said.
Related: Inside India's most expensive market
Pankaj Bansal, a Delhi-based businessman who runs the export firm TMA International, admits that the Iran deal will bring greater international competition for his business, and a new challenge.
"I am worried, but at the same time, we are gearing up to meeting the competition," said Bansal.
Iran accounts for some 40% of TMA International's revenues.
"With the sanctions being lifted, eventually the demand for all goods in the Iranian economy, whether for consumer goods or electrical goods, will grow," said Bansal. "We will lose somewhere but we may gain somewhere else."
Related: Why India is biometrically tracking its bureaucrats
While Tehran has benefited from trade with Indian businesses, some worry that Iran will now be in a position to pick and choose profitable trades on the global market.
"Iran will show significant diplomatic strength in getting the best deal from India in terms of its business interest," said M. P. Ram Mohan, an Associate Professor at India's TERI University.
"We can expect a tough customer in Iran, but a customer we will be far more comfortable to deal with."
-- CNN's Ritika Katyal contributed reporting.