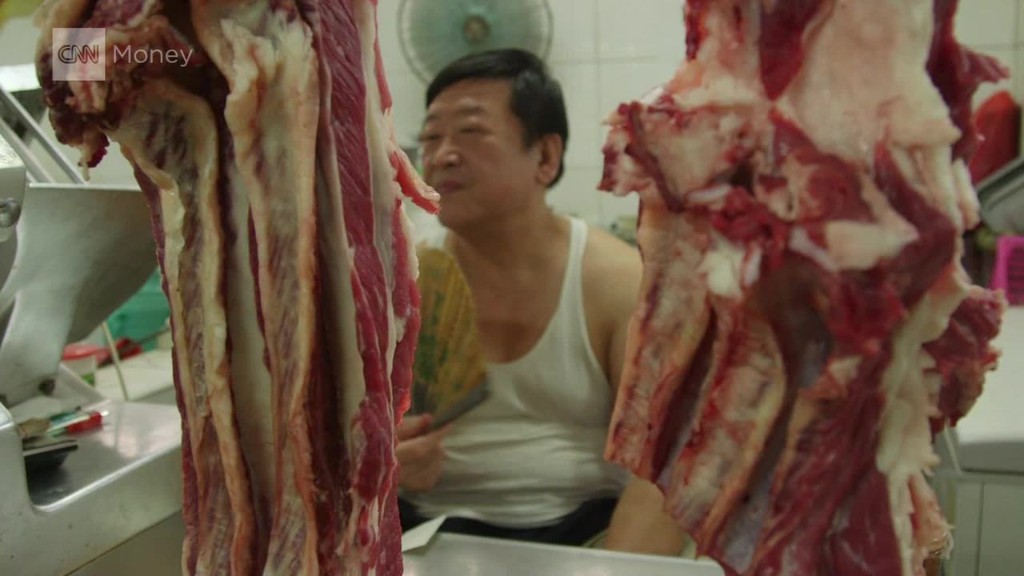 China's economic growth could take a multi-billion dollar hit due to recent stock market volatility.
The world's second-largest economy enjoyed a boost as Chinese markets rallied to incredible highs in the first half of the year. At its peak, the benchmark Shanghai Composite was up by 60%, while the smaller Shenzhen Composite more than doubled in size.
Then the bottom fell out of the market, at one point wiping away more than $3 trillion in value. Analysts expect GDP, a comprehensive measure of economic health, to suffer as a result.
"The stock market accounted for a disproportionate share of growth during the first quarter due to high trading volumes," said IHS Global Insight China economist Brian Jackson. "If those volumes evaporate, it could bring growth to below 6.5%."
Jackson estimates that market volatility will knock 195 billion yuan ($31.4 billion) or over half a percentage point off GDP growth. The loss could result in a significant slowdown from the 7% expansion posted so far this year.
Related: Economists are very worried about China's stock market
Economists say that sluggish growth will force the government to launch additional stimulus measures in the coming months to support the economy -- especially if Beijing wants to meet its annual growth target of 7%.
Market volatility has been keeping experts awake at night -- fifty percent of economists who took part in a recent CNNMoney survey said that stock market turmoil is a major risk to China's economy. That marks a shift from earlier surveys, which showed economists were most worried about the property sector.
The National Bureau of Statistics announced Wednesday that China's GDP grew by 7% in the second quarter, compared to the same period last year.