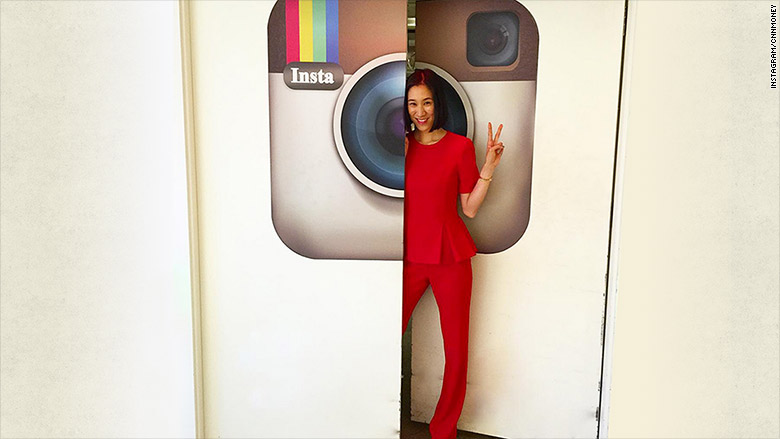 Eva Chen, a fashion industry tastemaker and the former editor-in-chief of Lucky magazine, revealed Friday that she's shifting from publishing to social media with a new role at Instagram.
Chen will serve as head of fashion partnerships for the photo-sharing service, where she has built an enormous following.
Fittingly, Chen announced the move on Instagram.
"Eva understands all sides of the fashion community - from the craft of couture to street style, style icons to aspiring models, and storied fashion houses to emerging designers. She will continue our work to be the best possible partner to everyone in the fashion community, and will start later this month in our NYC office," an Instagram spokesperson said.
The hire is a logical next step for a platform that is widely used in the fashion world. And few people with ties to that industry have exploited Instagram as successfully as Chen, who uses the service to curate and promote products. She boasts nearly 400,000 followers, with whom she's shared more than 7,000 photos.
Chen is the latest journalist to defect to social media. Wall Street Journal editor Liz Heron took a job at Facebook last year. In April, Peter Hamby left CNN for Snapchat.
Chen stepped down as editor of "Lucky" in April after nearly two years on the job. At the time, she called the decision "intensely personal/difficult."