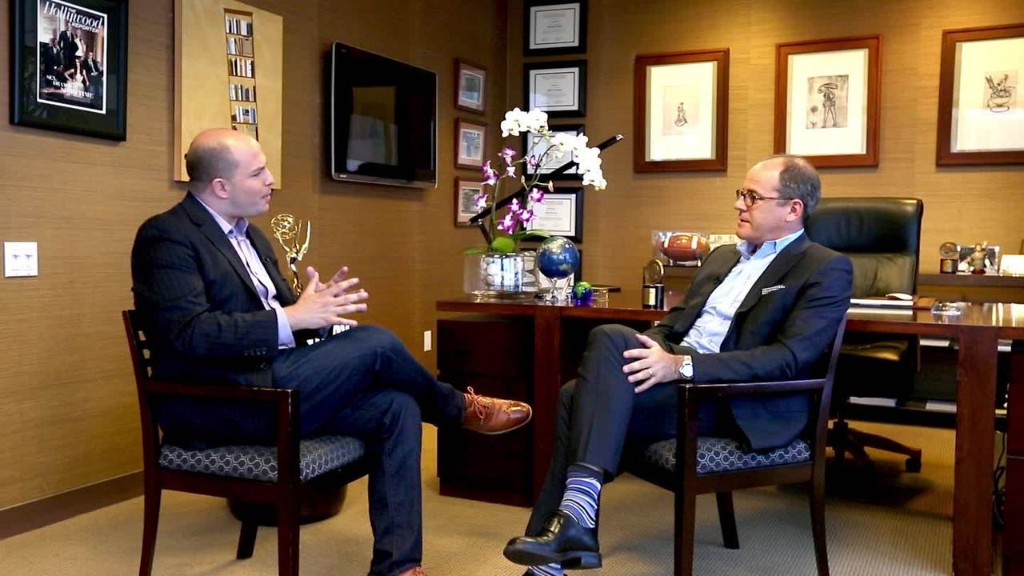 Just how big a deal was it when Showtime flipped the switch last week and let customers sign up for its TV network via the Internet?
Consider this: Showtime President David Nevins used to receive reports about subscriber trends once a month. Now he gets granular data every morning.
"I know exactly how many we sold and I know exactly what the usage is," Nevins told CNNMoney in an interview.
The change is profound -- making Showtime more like a Silicon Valley startup and less like an old media stalwart. While the network's shows are the same, its mode of distribution and its relationship to subscribers are suddenly different.
Nevins described it this way: "We've been in a middleman business where we're providing a service that is sold by somebody else, and that customer management relationship was handled by somebody else. Now it's on us, so we better get good at customer service, we better get good at giving people what they want when they want it."
Showtime's biggest rival, HBO, is undergoing the same sort of change. Previously both networks were only available through cable and satellite providers like Comcast (CMCSA). Now they're also available through Internet distributors like Apple.
Related: Showtime launches streaming subscriptions
Related: Seinfeld is now streaming on Hulu
Related: Hulu subscribers can add Showtime streaming
HBO made the move on April 7 and Showtime followed on July 7. Both networks say they expect most of their subscribers to keep coming through cable and satellite connections, as an add-on to the big TV bundles that most households pay for. But they see growth coming from the Internet side of the business.
Nevins has been leading Showtime's programming efforts for the past five years. Last month Showtime said he will become CEO in January, taking the reigns from Matthew Blank, who will remain the network's chairman.
The introduction of streaming subscriptions "makes it a very exciting time to be taking over the business side," Nevins said.
At the same time, the programming side is more important than ever, he said, because to the extent that people are ordering Showtime via the Internet, "we're going to be less and less hidden inside the big bundle, so we're going to live on the strength of our programming."
Nevins declined to say how many people have subscribed so far, but he characterized the early results as "promising."
"There was a nice surge over the weekend around the premieres of 'Ray Donovan' and 'Masters of Sex,'" he said, which he observed in the daily reports.
Showtime currently has 24 million households signed up via cable and satellite.
Its initial digital partners are Apple, Hulu, Roku, and PlayStation Vue. Nevins basically gets real-time ratings. "I find it fascinating that the consumption of the Roku user is not the same as the consumption of the Apple user, and the Apple user through the iPhone is different than an Apple user through Apple TV," he said.
HBO contracted with an outside firm, MLB Advanced Media, to manage its digital distribution. Showtime has kept it in-house. Nevins said the network now has "30 or 40 programmers in our New York office" -- not the television type of programmer, but actual computer coders who are keeping the streams online.
The launch was "very scary" since it was such new territory, he said, but there were no immediate snafus.
In the interview, Nevins spoke the language of a startup CEO, pronouncing himself a "data lover" and touting the network's improving "data competence."
"I don't think it's going to really impact the way we develop shows and what we put on the air, because that still is about individual creators with a vision -- you're making bets on both their ideas and the individual talents," he said.
But the data will help Showtime tailor its marketing pitches and determine what's working.
"We'll get very good at that," he said, "making sure that the right promos appear in front of the right potential subscribers."
Showtime's biggest series, "Homeland," returns in the fall, along with the critically acclaimed drama "The Affair." There is already high interest in a new entrant, "Billions," even though it's not coming out until the winter.
Nevins said the number of shows in Showtime's portfolio will continue to rise: "We're definitely still in expansion mode."
Each new franchise is a new reason to sign up -- the same logic that is, to some extent, driving Netflix, Amazon and Hulu.
As Nevins put it, "We're going to have to earn our keep every month. It's easy to subscribe and it's easy to unsubscribe, and I'm very well aware of that fact."