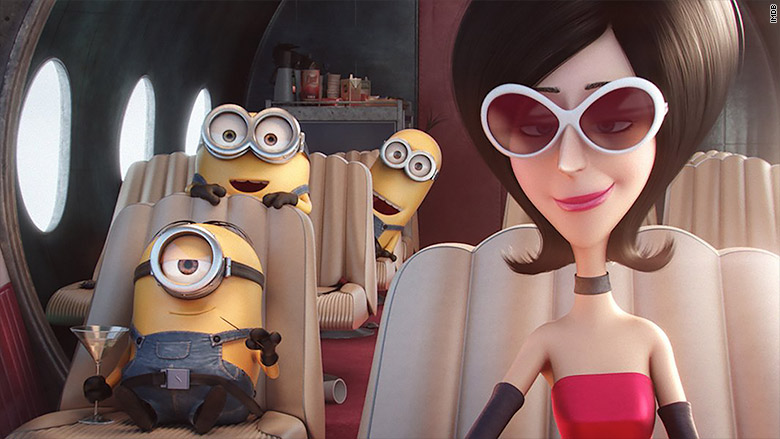 Universal is having quite the 2015.
The Comcast (CMCSA)-owned movie studio passed the $5 billion mark at the worldwide box office faster than any other studio in history.
The studio's record-pace is due to a string of big blockbuster hits such as February's "Fifty Shades of Grey," April's "Furious 7," May's "Pitch Perfect 2," June's "Jurassic World," and July's "Minions."
All of those films opened #1 at the box office with "Fifty Shades of Grey," "Furious 7," and "Jurassic World" all having record debuts for the months in which the films opened.
Universal has made $1.709 billion domestically and $3.292 billion internationally so far this year.
Two of the studio's biggest films also crossed historic marks with "Jurassic World" breaking $600 million at the U.S. box office on Friday after just 36 days of release while Universal and Illumination Entertainment's animated "Minions" passed $500 million worldwide since opening last week.
Of 2015's top 10 films at the U.S. box office, five are from Universal, according to Rentrak (RENT).
This is quite the turnaround for Universal seeing that it had only one film ("Neighbors") in the U.S. top 20 last year, and that film just barely made the list coming in at #20.