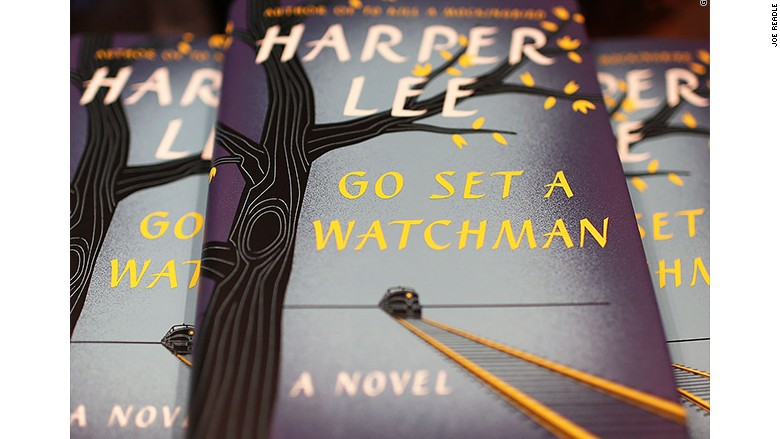 "Go Set a Watchman," Harper Lee's anticipated follow-up to the seminal 1960 classic "To Kill a Mockingbird," sold over 1.1 million copies in its first week in the U.S. and Canada, the book's publisher HarperCollins announced on Monday.
This makes "Watchman" the fastest selling book in the publisher's history, according to the company.
HarperCollins, which is owned by News Corp (NWS), also announced that the book has currently 3.3 million copies in print and the publisher "has now gone back to print on the title multiple times."
"Watchman" went on sale July 14.
"First week sales of 'Go Set a Watchman' have far exceeded our expectations," Brian Murray, CEO of HarperCollins, said in a statement. "We are thrilled to see readers responding to this historic new work from an iconic author like Harper Lee."
Related: Amazon, HarperCollins avert public fight
The book, a sequel of sorts to Lee's Pulitzer Prize winning story, continues the tale of Scout Finch and her lawyer father Atticus during the era of the civil rights South.
The book is currently #1 on Amazon bestseller list ironically in front of its predecessor "Mockingbird" at #2.
"Watchmen" has bred its fair share of contention, however.
Many readers were critical of the book's depiction of Atticus Finch as a bigot compared to the pristine and honorable character Atticus was in "Mockingbird."