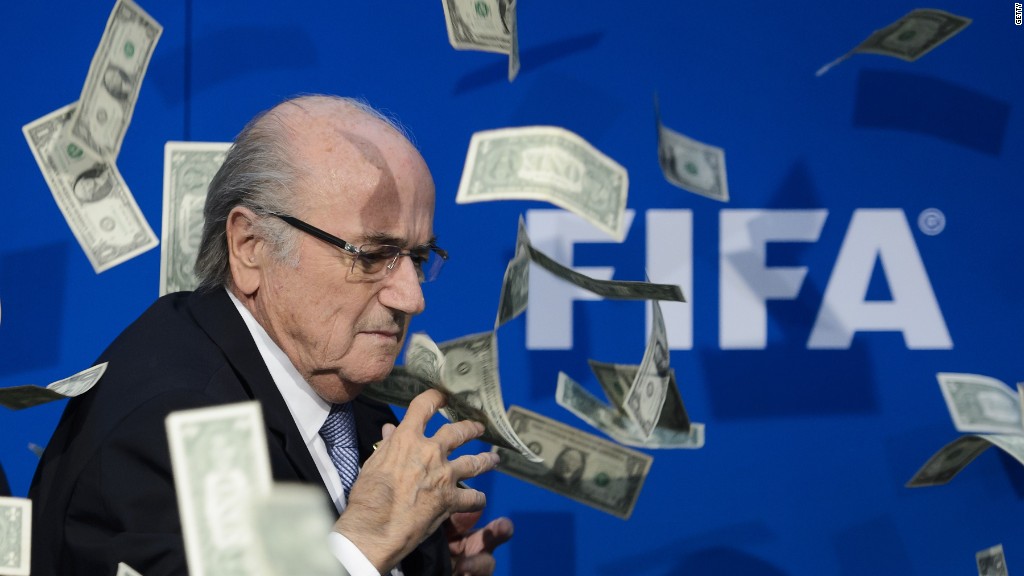 How rich are the FIFA officials accused of pocketing millions in bribes and kickbacks? Consider the stunning list of items put up as collateral for one man's $10 million bail.
Ex-FIFA vice president Jeffrey Webb was arraigned in a New York federal court Saturday and pleaded not guilty to 17 counts of racketeering, wire fraud and money laundering. He was released on $10 million bail which was backed by the following items:
-- 10 different pieces of real estate, five of which are owned by Webb and/or his wife, the rest by members of his family.
-- Three luxury automobiles: a 2014 Range Rover, a 2003 Mercedes and a 2015 Ferrari
-- 11 high-end watches owned by Webb worth thousands of dollars each, including four Rolexes and two Luminors.
-- His wife's diamond wedding ring, diamond bracelet, diamond and pearl necklace, diamond earrings and pearl earlings, as well as two watches of hers, including a Rolex.
-- A 401(k) account in his wife's name.
Related: A look inside FIFA's bribe machine
U.S. authorities have indicted nine FIFA officials including Webb, a Cayman Islands banker, as well as five corporate executives in a FIFA corruption probe.
Sepp Blatter, the president of FIFA, has not been indicted, but has come under pressure during the scandal.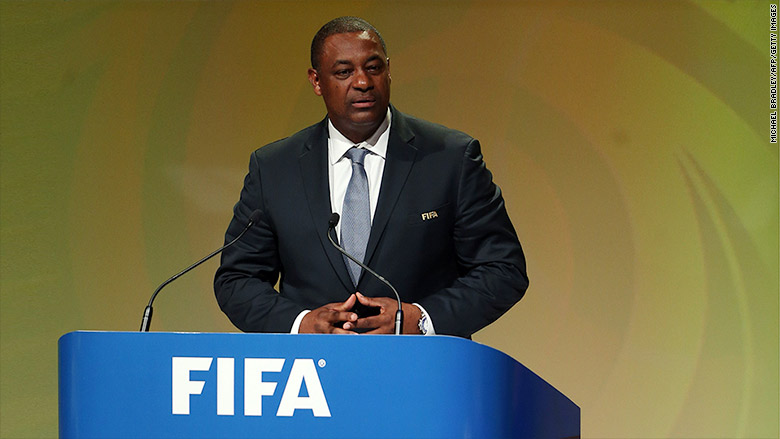 Blatter has announced his plans to resign his office. FIFA sponsor Coca-Cola (KO) is pushing for an "independent, third-party commission" to investigate corruption charges within the sport's governing body. And at a press conference Monday, Blatter was showered by what appeared to be fake money by a British comedian.