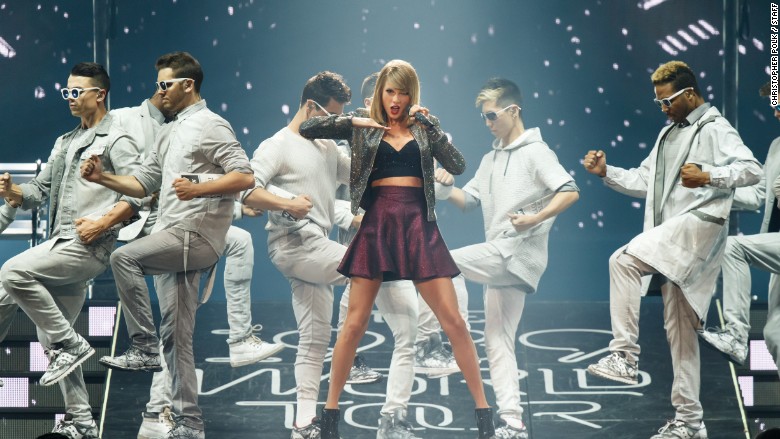 Taylor Swift is invading China, and not just with her upcoming music tour.
Swift's clothing line will be available at online Chinese retailer JD.com (JD).
JD.com said the musician's line of clothes are designed "exclusively for J.D.com customers," including dresses, sweatshirts and tops.
In addition to selling Taylor Swift-branded tops and dresses, JD.com is also debuting a sales platform called U.S. Mall.
U.S. Mall is an online channel, where JD.com promises to sell "authentic American" products to Chinese consumers. This will include apparel brands like Nautica Kids, Jeep and Converse.
The site will also sell luggage from Samsonite and cranberry juice from Ocean Spray.
Related: Swift agrees to stream '1989' on Apple music
The retailer already sells a wide assortment of products that aren't necessarily from the U.S., ranging from clothing to appliances, to electronics and lingerie.
The Swift deal coincides with her "1989" tour, where she'll perform in Shanghai Nov. 10-12.